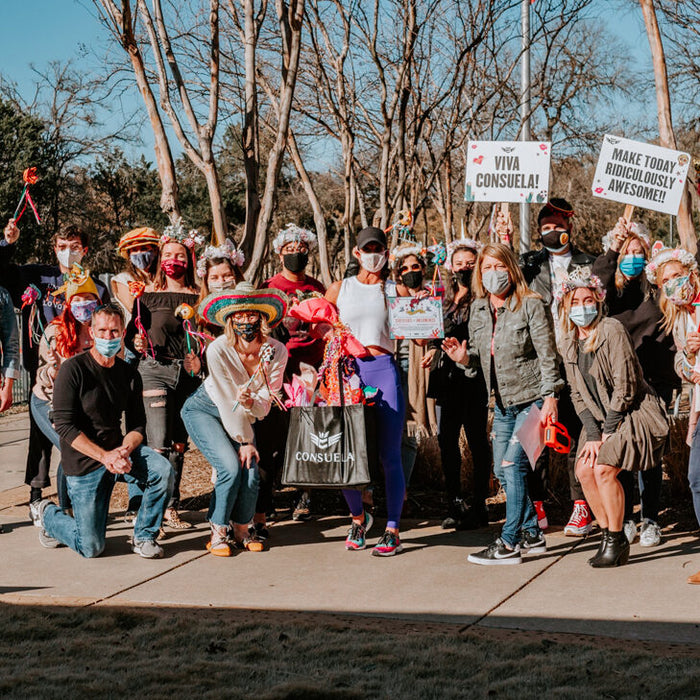 GOTTA GO CHANGE SOME LIVES!
Carley is the Director of Operations at the YMCA in Cedar Park, Texas, working there for 14 years. Her husband, Travis, nominated her with, "She is the hardest worker I know. Don't let the 'title' Director of Operations fool you. She is not sitting behind a desk. She is always out working hard with and for every staff and member. Through the COVID shut down, she never missed a day of work." Travis continues, "She lifeguarded every day for the YMCA first responder camp. All part-time staff was furloughed, so there was no other staff to lifeguard. Carley even taught a little girl how to swim because she would have been the only one in her group to wear a life jacket, and she didn't want the little girl to be embarrassed."
⁠
Like the energizer bunny, she keeps going and going! She zoomed fitness classes to keep members active during the shutdown, and her unstoppable energy carried on, even through her shoulder pain that ultimately resulted in a torn rotator cuff. The facility was short-staffed during COVID, but Carley filled in wherever needed. "Carley stepped in to run the Gymnastics program. She just hosted a gymnastics overnight camp with 80 very, very happy and excited gymnastics kiddos (of course, COVID protocols were in place)", Travis says.
⁠
As she leaves home every day, she says with a big smile, "Gotta go change some lives!"
⁠
And change lives, she undoubtedly does! Thank you, Carley!