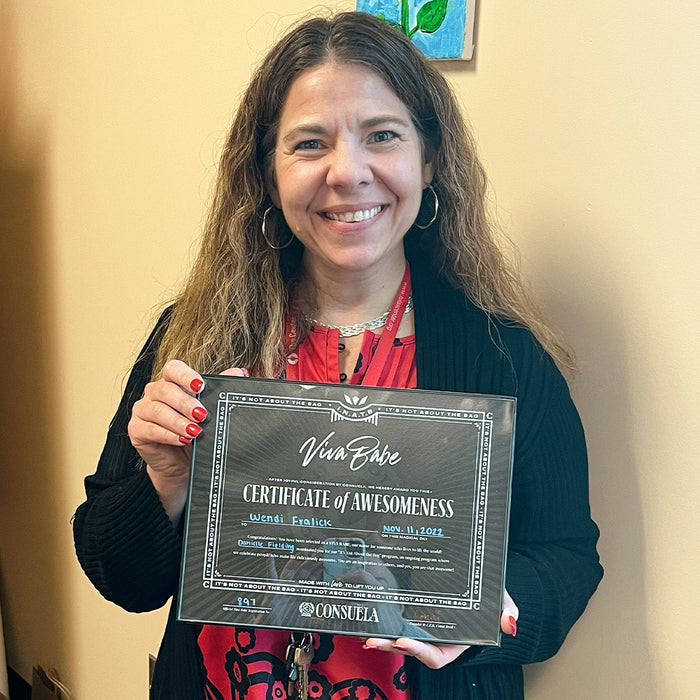 Take it one day at a time, and you'll get there.
Our Viva Babe Wendi is incredible! Her nominator Danielle describes her as "the most energetic, motivating, and empowering leader anyone could ever have." Not only is Wendi an inspiring problem-solver, cheerleader, advocate, friend, and loving mother and wife, but she is also an executive director of a local nonprofit organization,
The Center for Individuals with Physical Challenges
. In her role, Wendi helps those in her community who need it most by supporting adaptive recreation and sports programs, physical rehabilitation, and youth programs. Wendi's first job was to figure out how to reopen after covid struck, and in a little over a month, Wendi was able to open their doors again to individuals in need.
She and her team recently raised enough money to install an accessible playground for youth with physical challenges and provided opportunities for their sports teams to travel to competitions again.
Danielle lovingly shares, "Everyone needs a Wendi in their life!" We couldn't agree more! We are so honored to celebrate and call Wendi "Viva Babe"!!
Wendi is guided by this quote, "Take it one day at a time, and you'll get there."