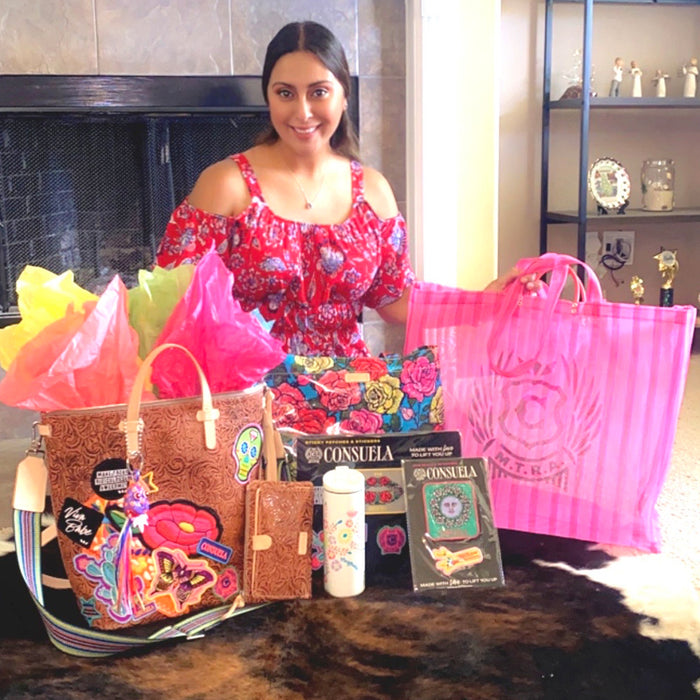 Victoria
Rosenburg, Texas
Life is like a piano. What you get out of it depends on how you play it
Let's give a round of applause for Victoria, our newest Consuela Viva Babe! Her heart shines as bright as her smile as she goes above and beyond for her family and gives back to the Houston community.
 
Victoria's 14-year-old son nominated her and shared: "She is an amazing mom, amazing friend, amazing office manager, and she always listens; I don't know how she does it all." He also highlighted that patients who walk through the dental office doors aren't just clients; they're treated like family. My mom's extraordinary ability to remember conversations, personal details, and the journeys of patients—some from half a year ago—leaves everyone in awe. Her warm and caring nature has endeared her to countless individuals, and it's easy to see why patients adore her. 
 
But Victoria's dedication doesn't stop at the dental office doors. She volunteers at various community events that provide free dental screenings and gives away dental goodie bags during Halloween. She also manages social media for a community outreach program, spreading goodwill and helpful resources for those in need. Her commitment to serving the community is as profound as her commitment to her family.
 
Victoria's journey has come full circle from childhood when she received Christmas gifts from the Goodfellow Fund program. Today, she is on the other side, volunteering and hosting programs she once attended. Giving back to the community is part of her life's tapestry. She is not just an amazing mother, an office manager, and a community champion; she is a beacon of love and kindness to all who come in contact with her. We salute you, Victoria, for all that you do! 
 
Victoria's life mantra, "Life is like a piano. What you get out of it depends on how you play it," is a testament to her positive outlook and the tune of goodness she brings into the world.