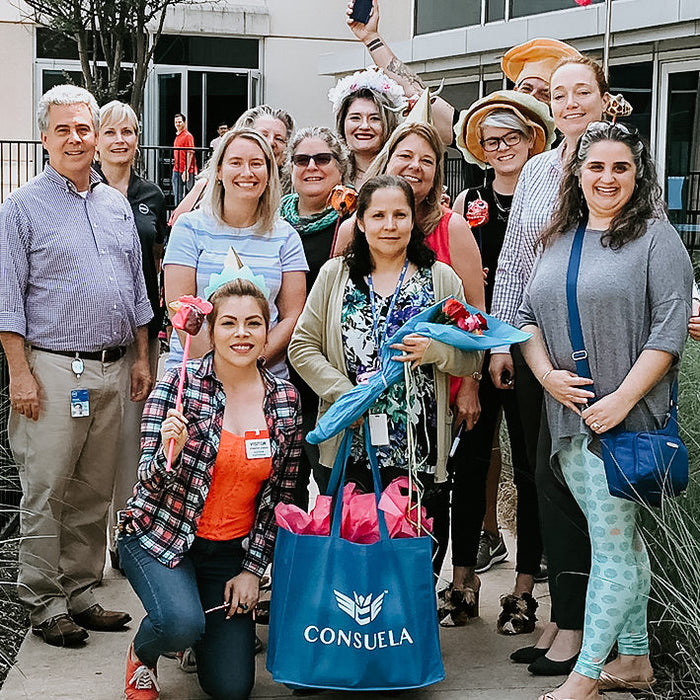 Vera was astonished when the Consuela Crew, along with her team at @Dell, surprised and celebrated her; She thought she was headed to the cafeteria!! Vera is a patient, quiet and admirable person. She arrives early, takes care of many, many tasks, above and beyond her job description, and is available at any time to assist her group, even with odd requests. She gives 100% and beyond and she affects much of what happens with her team at @Dell. She simply smiles and calmly approaches situations, when others are convinced the sky is falling.

Her team at Dell amplified the surprise by sharing a bag of "warm fuzzies" (one-word adjectives describing what Vera means to each of them) for Vera to read as a reminder of the respect and admiration they all have for her. She is "kind", "conscientious", and "damn-smart", to name just a few they shared.

Thank you for leading by example, Vera, with your kindness and intelligence, and lifting up those around you with your humble ways and sweet smile.