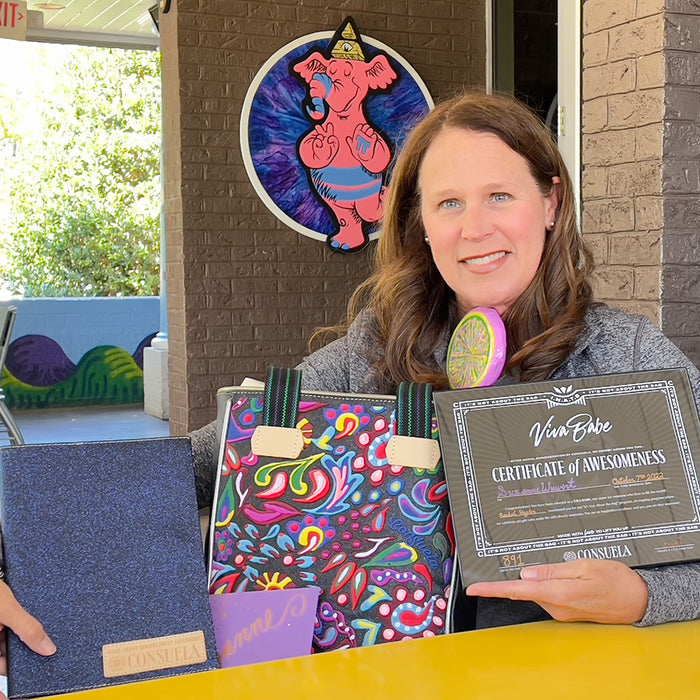 Suzanne is the woman who shows up to encourage, love on, and lift up women when they need it most. We are thrilled to tell you about our newest Viva Babe!
As a teacher and mom, Suzanne works to support both her own children and the children that are in her classroom. Her nominator Rachel says "she not only gives her time freely outside the classroom, but she also purchases items for her class and students out of her own money so that her students can do fun activities that engage them and give them better learning experiences. You would want your child in her class!" ⁠
In addition to her work as a teacher who goes above and beyond, every year Suzanne organizes a breast cancer comfort bags that are given to women when they start chemotherapy. The totes have a word search books, encouraging notes -she has her students make cards, chapstick, lotion, cold pack, head scarf, and more.
Rachel says "Suzanne loves life, laughing, and believes that small acts of kindness make a big difference. She is a strong female with a good moral compass. She teaches her children and others that loving others matter. Tough love at times, but life can be tough. In the midst of tough times, she is a beacon of love and light to other."
Suzanne - you are a light- we see you shining and bringing warmth to the people around you!