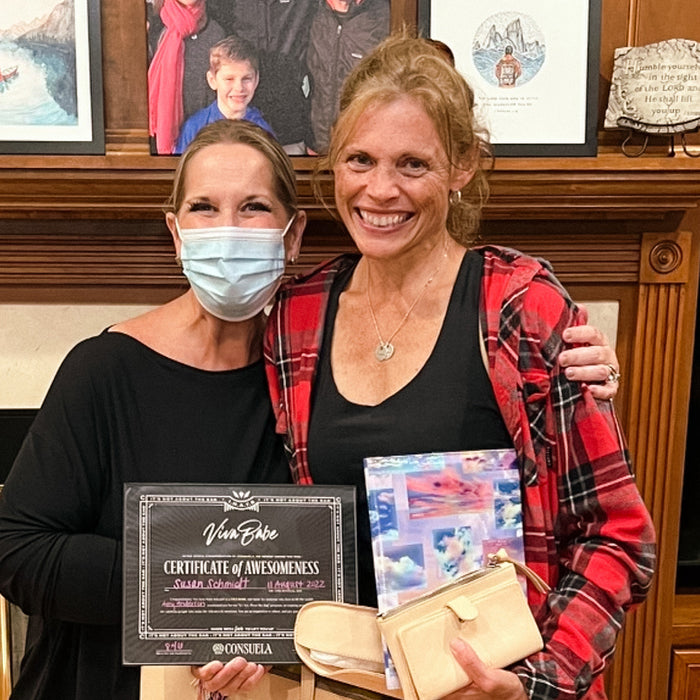 Susan
Lake Elmo, Minnesota
We are writing it in the skies - Viva Babe Susan is AMAZING! 
Susan is a talented pilot and proud mom to two boys. As a great example to her kids, she sneaks in volunteer and service opportunities with them often and uses the opportunity to travel to immerse her boys in different cultures. 
Additionally, she takes her talent for flying and gives back to the community by mentoring student pilots and helping them build dreams for the future. Her nominator, Amy, has experienced this first hand, as her son has been mentored by Susan and hugely impacted by her generosity, skill, and talent for instructing. This past year she was awarded the highest honor at an airline and was welcomed into The Chairman's Club!
Her nominator says "Susan has an energy about her that is so amazing it is hard to put it into words. She is so kind and generous with every single person around her." 
Keep flying high, Susan!!