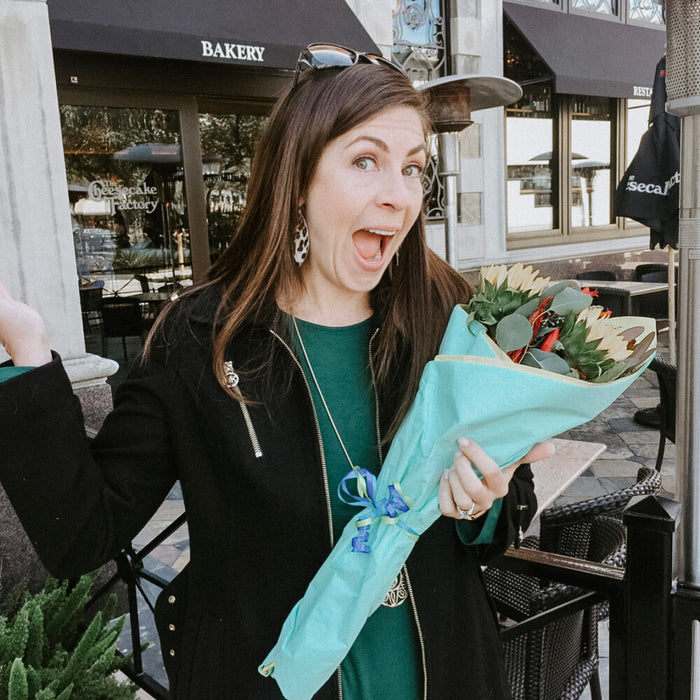 Susan lives in Austin, Texas, and was nominated by her husband, Michael. She works full-time, runs her household, and still manages to find time to give selflessly to others. Michael shares, "She has volunteered for the kids' school PTA for the past five years serving on the Executive Board as the Vice President, Programs Coordinator, on the yearbook committee, Spelling Bee assistant, and as a UIL coach. She continues to assist with the yearbook as a photographer, and over 1,200 children endearingly refer to her as 'The Yearbook Lady.' Over the last three years, she's been an amazing role model to the 20 girls in our daughter's Girl Scout Troop as a Co-Leader and Cookie Coordinator. Plus, she volunteered for our son's Cub Scout Pack as the Advancement Chair and helped with Pinewood Derby for the five years he was in Cub Scouts." Yessss!

But that's not all! She also volunteers with Mobile Loaves and Fishes through her job. She makes meals and serves them at the Texas Baptist Children's Home. She volunteers in her church Sunday School. And, she even finds time to serve on the board of her alma mater's business network, Baylor Business Network of Austin.

Phew! We're exhausted just thinking about it! In all seriousness, Susan, we are inspired by your drive to volunteerism. Your ability to give and serve knows no boundaries, and your impact is profound.