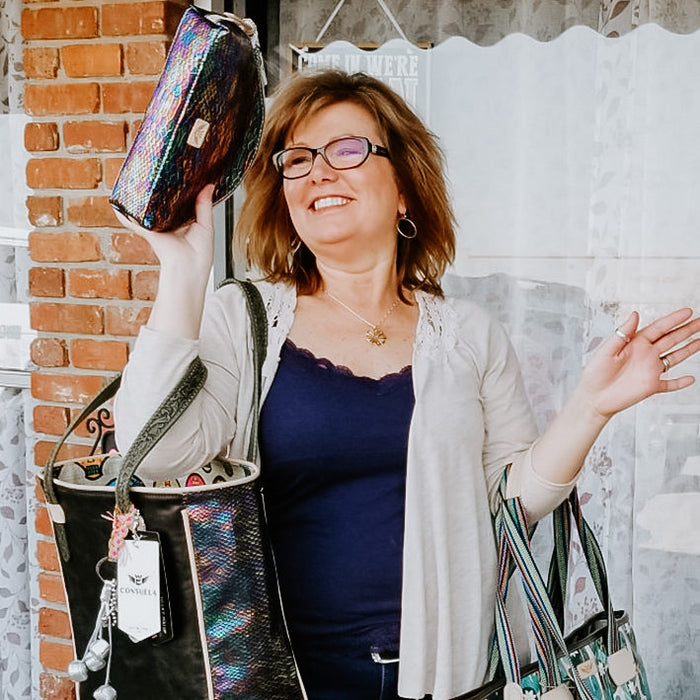 SHERRY
SHELL KNOB, MISSOURI
OMG, Sherry! Sherry is a legend. She makes everyone feel special!

There was such an outpouring of love for Sherry, we had to know who she was. As a hairdresser in a small town in Missouri, she is a friend, confidant, and an encourager.

Literally, the town threw a party for her to let her know how much they appreciate her. That's about as ridiculously awesome as you can get in our book! They say that she is so creative and caring with each client, always wanting them to be happy with the result she has created for them...but what became very apparent is that what's most important is that she ultimately makes each person feel valued and loved. Guys, we can all take such a lesson from this. No gesture is too small. People need smiles, hugs, to be heard.

Sherry exemplifies the characteristics of the most special caregivers. This time the town, along with Consuela, got to care for her, and we were all so overjoyed! Sherry told us that she's been doing hair for 32 years and that her customers are like family. We know that her customers feel the same way and that she has touched many lives. Listening can be one of the best gifts.

Thank you, Sherry, for always being there! You brighten each day with your smile and love.