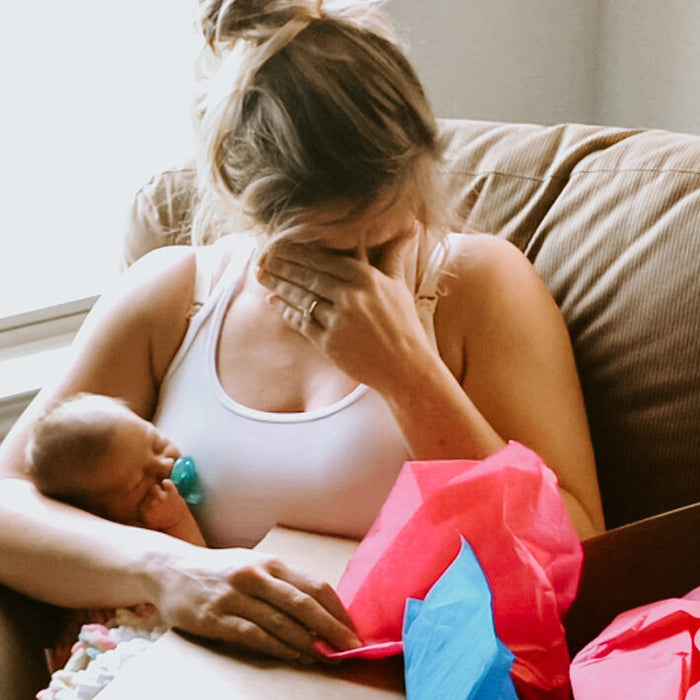 SARAH IS A MAGNET FOR POSITIVITY.
From the ranks of the Air Force to the ranks of Consuela Babes, we're super excited to honor and celebrate the amazingly patient, persistent, and proud parent, SARAH!

When Sarah and her husband Matthew, were first married, the pair was stationed at different military bases. Despite the stress associated with the separation on the newly married couple, Sarah was always, as Matthew (her nominator) put it: "a magnet for positivity." Later, when the couple left the Air Force and relocated to the Austin area for an easily-found job for Matthew, Sarah spent nearly a year looking for an opportunity of her own. Not letting discouragement get the best of her, she persevered with her shoulders back and her head held high.

Sarah eventually landed a fantastic job as a Program Manager at a tech company and is totally loving it! And, in addition to landing her awesome job, Sarah and Matthew welcomed a gorgeous baby girl, Rose Emilia in May!! In honor of this sweet cherub, we were thrilled to gift Sarah with the Rosie Hobo as it not only reflected her baby's name but the baby's nursery as well!

Sarah, you are a shining example of what it means to hang on with cheer during difficult times. For that (and for many other reasons) we adore you and celebrate you being a Viva Babe!