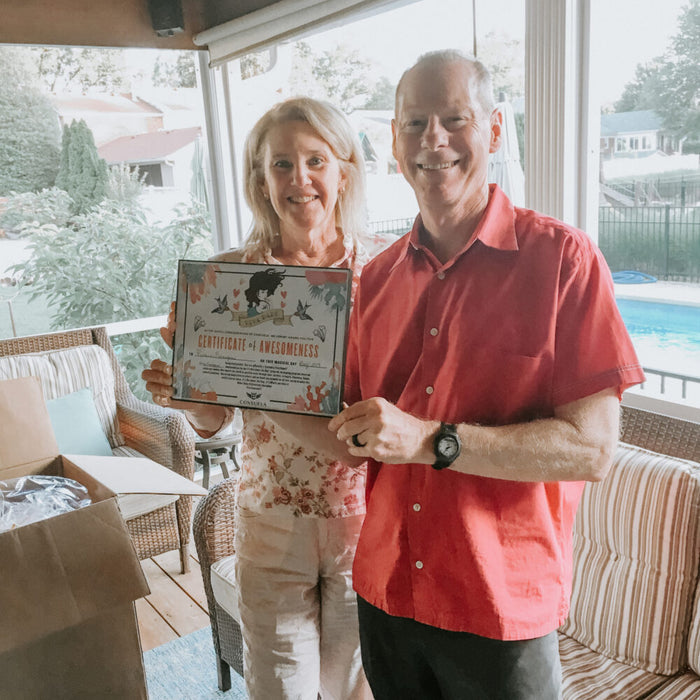 RENEE
LOUISVILLE, KENTUCKY
Renee embarked on her life of service with 28 years in the US Army and has continued her servant heart after retiring in 2010. Nominated by her husband, Kevin, he shares, Renee "lives every day to comfort, console, and uplift veterans, civilians, and refugees." Her impact is widespread with all the groups she supports:⠀
⠀
✅ She volunteers for No Veteran Dies Alone at the Louisville, KY Veteran's hospital, personally consoling and comforting dying veterans who do not have any family.
⠀
✅ Renee volunteers for 11th Hour, a hospice program where she holds the hands of dying civilians in local nursing homes, ensuring them that they are not alone.
⠀
✅ She volunteers for the Kentucky Refugee Ministry program (https://kyrm.org/), where she greets refugees with USA balloons and gifts to welcome them to the USA.
⠀
✅ Renee teaches refugee women how to make earrings. She also makes baby blankets and receiving blankets for the expectant refugee women.
⠀
✅ She teaches chair yoga to several different groups.


✅ Renee volunteers with WaterStep (https://waterstep.org/), an organization that saves lives by collecting shoes to fund drinking water projects across the globe. Renee has personally collected over 1000 pair of shoes for this cause.
⠀
WOW! When do you sleep, Renee? You definitely make life ridiculously awesome for those in your midst! When asked about her motto, Renee said she's always lived by "attitude is everything." YASSS!