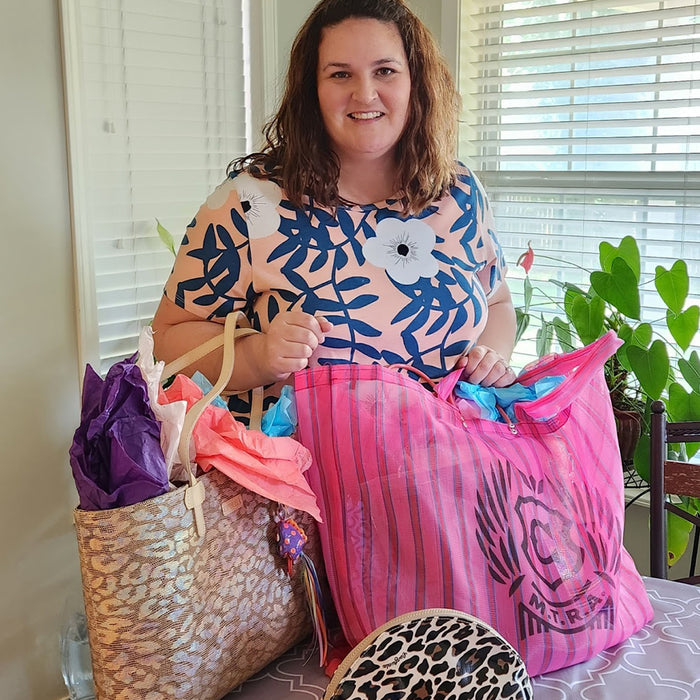 You can only control what you can control
Rebecca is an extraordinary source of inspiration, shining brightly professionally and with her family. From her expertise in stormwater and hydrology to her transition as the owner of her firm, Guy Engineering, she is a trailblazer in Civil Engineering. Her journey is a testament to her determination and drive, showcasing her as an accomplished engineer and an empowering leader. One of her former coworkers and nominator aptly said, "She inspires everyone at work. She pushes others to empower themselves, giving endlessly."
Rebecca's impact extends globally as she volunteers her time and skills in underprivileged countries, notably aiding in flood-related engineering projects in Bolivia. It was during one of these projects that she was introduced to her now-husband, a beautiful testament to the connections she forms through her work. Beyond her professional accomplishments, one of Rebecca's most recent and heartwarming triumphs is the adoption of her beloved child! 
Rebecca, your journey is a shining example of what can be achieved with determination, compassion, and an indomitable spirit. Congratulations on all your accomplishments and the beautiful addition to your family! We are wholeheartedly cheering for you and celebrating your incredible success!
Rebecca's guiding mantra is, "You can only control what you can control."