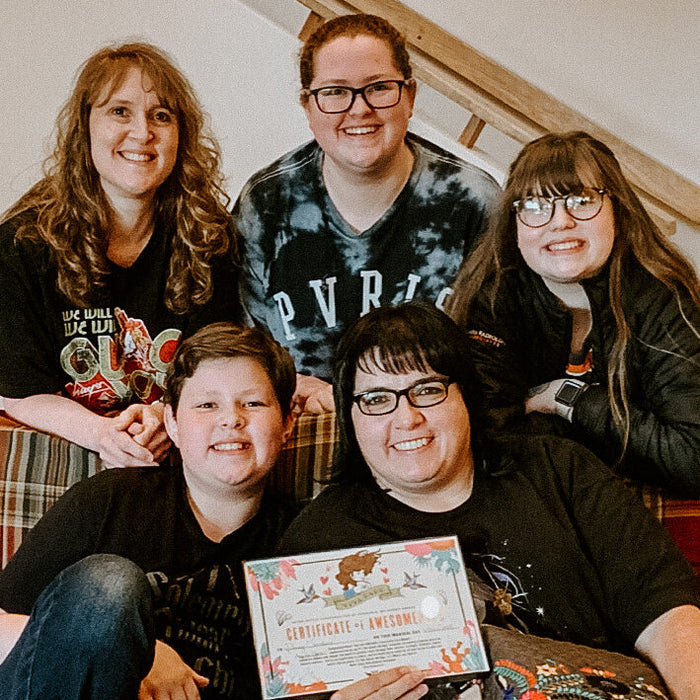 Penny teaches at an economically disadvantaged junior high school in Tulsa, Oklahoma. The school environment is challenging, but Penny is completely devoted to her students' success. Her nominator and friend Angela shares, "She has a true calling to teach these children in a school many people won't even substitute in. She truly loves and cares about them. There is no doubt she is a light to many of her students."Viva Babe Penny says she is right where she wants to be, sharing "These kids just need to be loved on like everyone else." And, when things are tough, Penny reminds her students to "go around the leaf" (her favorite quote from A Bug's Life), motivating her students to persevere and find another way.
⁠⠀
Not only is she a beacon of light for her students, but she also is amazingly generous with Angela's family, jumping in and helping in times of need. In fact, when Angela's grandmother was ailing and with the closest relatives an entire state away, Penny moved in with Angela's grandmother, knowing this is where she was meant to be, caring for and assisting her. Plus, when Angela's parents moved back to Tulsa, Penny was right there, checking on them regularly and ensuring their well-being. She's a natural nurturer, always ready and willing to give. ⁠⠀
⁠⠀
So, cue the band, the pep squad, and cheerleaders as we cheer for Penny! It's undeniable…the world is better with you in it!