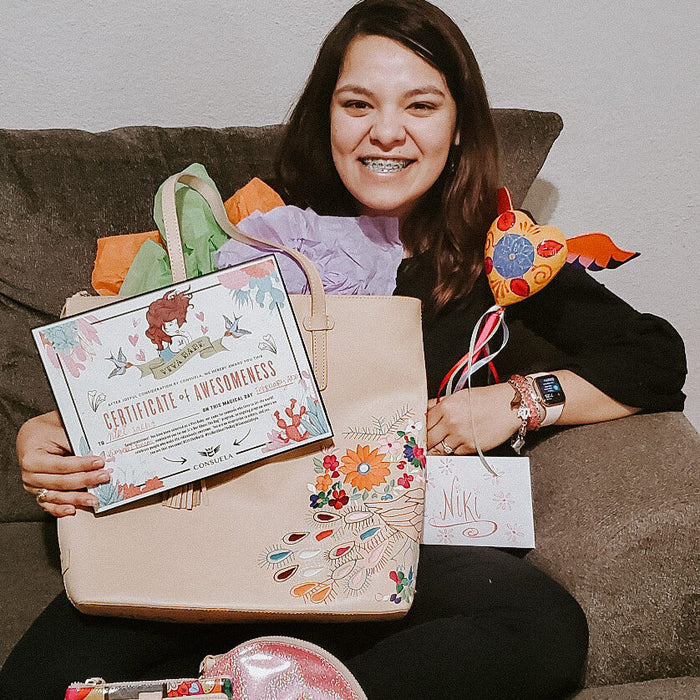 Niki chooses light and hope in the wake of tremendous grief and loss. On October 24, 2019, her husband Kevin was killed in a tragic car accident just days before their second wedding anniversary. Together, they had just planted a church in Kevin's hometown, Weslaco, Texas, and also formed a non-profit, Project 83, where they provide free services to the community. ⁠⠀
⁠⠀
While Niki's family including Kimberli, her sister and nominator, thought she would move back to her hometown to pick up the pieces, Niki said, "I can't leave this town, this community, these people who we serve daily, what about Project 83, what about the church we just planted, what about Kevin's vision, what about our church family?"⠀
⁠⠀
Kimberli continues, "As she comforts everyone else around her, she reminds them, 'the Lord is faithful, nothing happens out of his jurisdiction, and [she] believes more lives will be saved through [Kevin's] death than his life, and that he is rejoicing now.' Niki is a woman of great faith, courage, hope, and grace. We always knew that she was strong, yet the strength she displays and radiates now blows us away."
⁠⠀
Today, August 2, 2020, marks one year since Niki and Kevin planted their church and Niki continues to lead the church as Pastor.