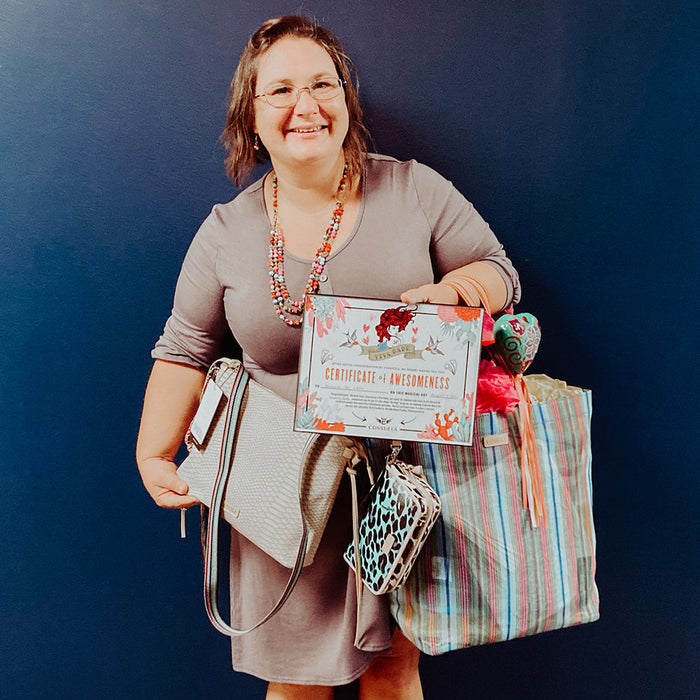 Natalie is the definition of compassionate. She works a full-time job, is a mom and a wife, and "still makes time to do something she absolutely loves," nominator Crystal says. She started 'Birthday Blessings,' a non-profit, volunteer-run organization that benefits the families and patients at the Ronald McDonald House Fort Worth & Cook Children's Hospital, providing birthday goodies for their special day.
"While young patients are receiving treatment at these facilities, sometimes birthdays can be overwhelming or rather underwhelming. Birthday Blessings creates a 'Birthday in a Box' to help families bring a little joy into their lives for a moment. These boxes come with party supplies, goodies, cake, and anything else needed to help celebrate a special day," Crystal says.
Plus, you can find Natalie organizing events and rounding up volunteers to cook meals for the families at the Ronald McDonald house. "I don't know how she does all of this with only so many hours in her day and a family to take care of. She truly inspires me every day, and I am so blessed and thankful to have her in my life," Crystal says.
Natalie shares her mantra, "I am blessed, even on what I believe is my worst day(s), the Lord has blessed me. So, I believe that people need to be shown some love and be blessed as well. Spend some time spreading some love & compassion in this world."
Thank you, Natalie, for spreading love and compassion! We celebrate you for your boundless generosity and dedication to making a difference in the lives of others.
Learn more,
www.facebook.com/birthdayblessingsfw