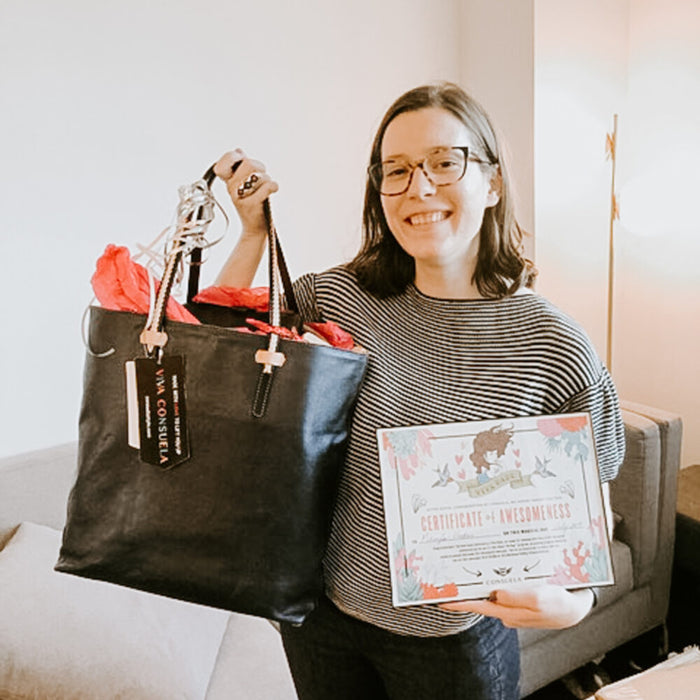 MIKAYLA
BROOKLYN, NEW YORK
SHE DEVELOPED A WORLD VIEW AND NEVER LOOKED BACK. HER GOAL IS TO SAVE THE ENVIRONMENT.
Mikayla is a young professional, working for a large International Engineering firm in the financial district in Manhattan. She was nominated by her mom, Vickie, who shares, Mikayla is the "first person to complete college in my family. Our roots are in Kansas, but we moved as a family every two years during Mikayla's middle and high school years. She developed a world view and never looked back. Her goal is to save the environment."
⁠
After high school, Mikayla moved away from home and to the Big Apple, earning her undergraduate degree from Columbia in 2014 in Environmental Engineering. She continued her education part-time while working, earning a Master's in Mechanical Engineering in 2016. And this past spring, she realized her dream of teaching at Columbia! As an energy expert for an architecture class, she encouraged the students to think beyond the buildings and to consider the impact on urban surroundings.
⁠
Not only has she achieved so much at such a young age, but she is also working and thriving in a male-dominated profession. Her mom continues, Mikayla "does her best to be heard every day on the job and is the biggest go-getter. She inspires me daily in her seeking and accepting new challenges and ideas."⁠
⁠
Yessss! Oh, the places you will go, Mikayla! We are amazed and inspired by your journey!