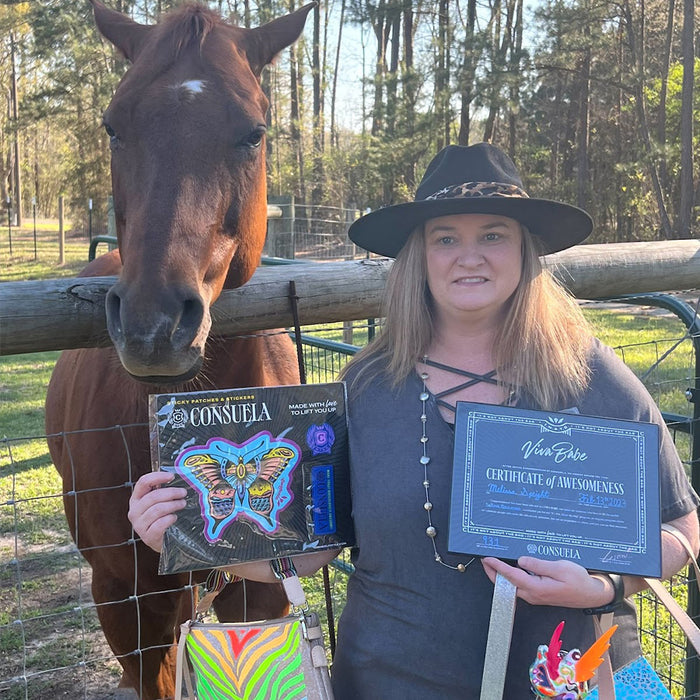 I can do all things through him who gives me strength
Melissa Speight has been a very special teacher for over 16 years!
Her teaching journey began as a Middle School English teacher. Through her 10-year tenure, she developed a strong love and calling for children in special education. So without question, she requested a transfer to a special education classroom. After six years as a very SPECIAL special education teacher, her calling took her one step further. She pursued and graduated with a Master's Degree to become an Educational Diagnostician! WHOOP - WHOOP!  She has been serving in this role for three years now.  She takes care of students at various public school district campuses and feels like she is exactly where she is supposed to be. 
She is responsible for testing students and determining if they could benefit and qualify for developmental accommodations. But for Melissa, it is more than just that. Her nominator/sister shares: "I have had the pleasure to know her and witness her passion for what she does. She loves to interact with the children she is testing and wants to do what she can to help them succeed. Melissa works with the students and forms relationships with them to provide them with the best services they need to excel. She believes that all students can learn and achieve great things. That is what she does during normal school hours. And she doesn't stop there. Melissa is also dedicated to helping students after school. She has stated that it is important to be available for students as much as possible because they flourish with continuous encouragement."
We are so pleased to celebrate Melissa and all the Ridiculously Awesome opportunities and empowerment she gives to all her exceptional students! Viva Melissa!! 
Inspirational quote she lives by: 
"I can do all things through him who gives me strength" - Philippians 4:13