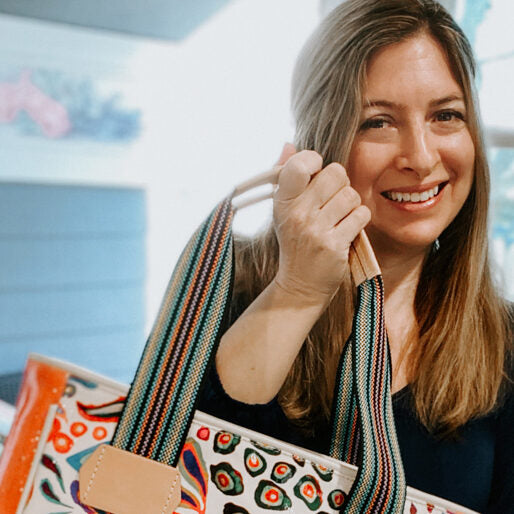 MELISSA
LOS ANGELES, CALIFORNIA
BE KIND TO YOURSELF. YOU'RE DOING THE BEST YOU CAN.
Melissa is the author of the just-released, Amazon best-selling book Widowish, A Memoir. She was nominated by her friend, Ellie. Ellie and Melissa are former business partners and have been friends for years. Ellie says, "I was there when Melissa's husband, Joel, was diagnosed with MS (Multiple Sclerosis). They were a happily married couple, they liked each other, and it showed. Joel's MS was a matter of fact. Nothing to be bitter or sad about; they made adjustments as a family and continued to have a beautiful life."
⁠
In 2013, Joel and Melissa's world turned upside down when Joel unexplainably became 'gravely ill,' and his health declined rapidly. After weeks in the hospital, tests revealed that Joel had West Nile Virus. It wreaked havoc on his central nervous system and caused paralysis, brain damage, and he ultimately succumbed to it. "Melissa was in shock when Joel passed away and obviously bereft," said Ellie. "But through her grief, she was determined to make sure that their daughter would be okay. It was inspiring to watch as she found inner strength and resilience. She channeled her hurt and sadness, and confusion into her writing and even started a local young widows group where people could share their experiences. I was awed to see that not only was Melissa healing, but she provided healing for others."
⁠
Melissa, your vulnerability and strength inspire us. Your book is a page-turner and a heartfelt account of resilience and healing. Thank you for your powerful message.
⁠
Melissa shares her message of positivity, "Be kind to yourself. You're doing the best you can.