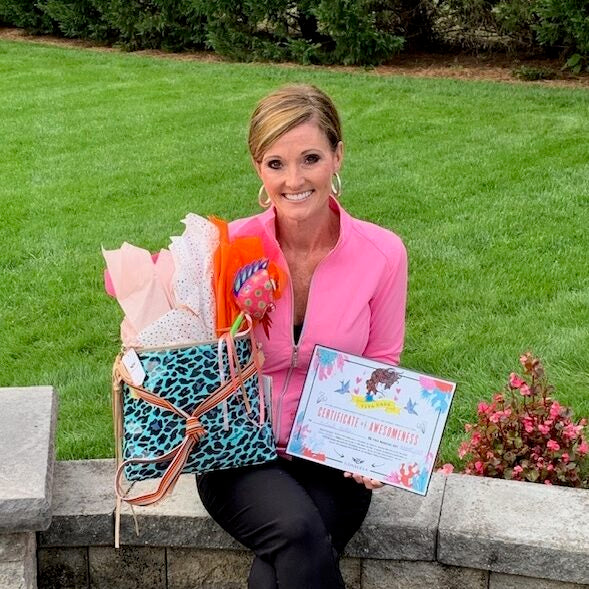 Melinda lives in Petersburg, Virginia, with her husband, Calvin, and their son, Sterling. Eight years ago, Melinda lost her oldest son, Grayson, in a tragic boating accident. Dawn, her sister and nominator, says, "Every day is a new emotional journey. Some days are good, and some are downright painful." They lean on each other and their faith to move forward through their devastating loss.⁠

"Though he is not here to laugh and to love, his memory remains very much alive in the hearts of those that were privileged to know him, love him, and to have been loved by him," Dawn says. Melinda and her husband have kept his memory alive through a scholarship program entitled Dig Deep 12. Dawn says, "Grayson was an avid baseball player with a bright future in baseball. His jersey number was 12. As he would approach the batter's box at his turn to bat, his Dad would always yell, 'Dig Deep 12!' Over the years, Dig Deep 12 has awarded thousands of dollars in scholarship funds to aid aspiring college baseball athletes to reach their educational goals.

Melinda shares how difficult this journey has been, but she knows Grayson's memory will live on through this scholarship. She says, "I, myself, live by these words; as I try to 'Dig Deep' and push through each day to be my best self for my youngest son, husband, family, and friends."

Melinda, you are a beautiful bright light. We are inspired by your tenacity and desire to 'Dig Deep' for your loved ones and your community. Because of you and your generosity, Grayson's memory will forever live on.