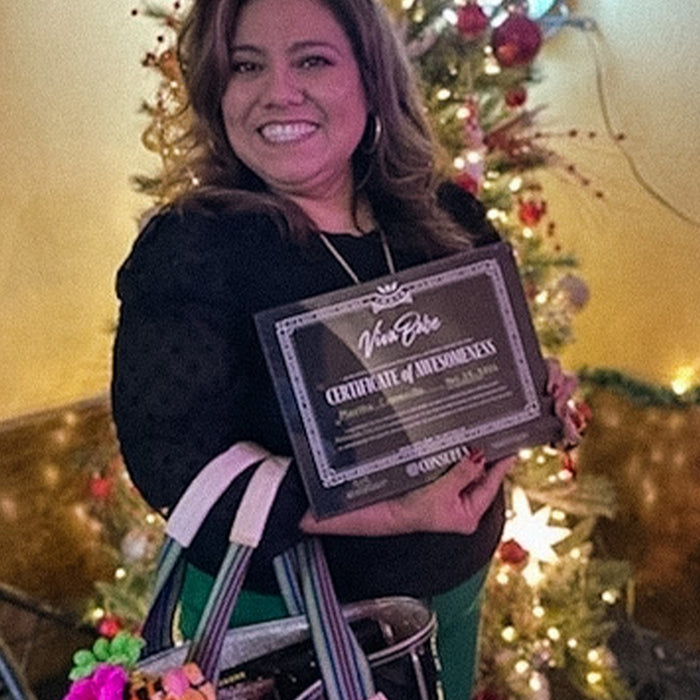 Education is the most powerful weapon you can use to change the world.
"If you educate a woman, you educate a nation." 


Martha embodies this proverb in how she has created opportunities for other women to build successful businesses while educating and empowering her community. In a span of 8 years, she has taken her Mesquite, Texas insurance firm, MLC Insurance Group, LLC, from three agents in a single small office to over 150 agents throughout 25 states! 
Martha, an educator at heart, took her passion for teaching to advocate for the needs of the senior population. She noticed the need and importance for them to understand how to take care of their health and create long-term financial security. With lots of dedication, she focused and coached her agents around selflessly educating and empowering seniors, carefully listening to their needs, then following up with recommendations and options so they could make comfortable, confident decisions. 
For decades, Martha has also been an avid champion for education, health, and equitable treatment for all. Martha's advocacy, thought leadership, and successful execution of multiple health events and food security initiatives have helped serve thousands of seniors and families. One that she is very proud of is Cena en el Barrio. She has driven sponsorships and founded locations where senior populations can receive groceries over the holidays, not just for themselves but plenty to share with loved ones. She has helped grow this initiative from serving 500 to beyond 3,000! Amazing! Bravissimo! 
How does she do it all, you ask? Martha does not work alone; she brings along her lovely family and many dedicated year-over-year volunteers who have turned into family. 
Martha is a HERO!  Because of her, many families live with confidence and priceless peace of mind. She is a Ridiculously Awesome Viva Babe! 
Quote she lives by: "Education is the most powerful weapon you can use to change the world."