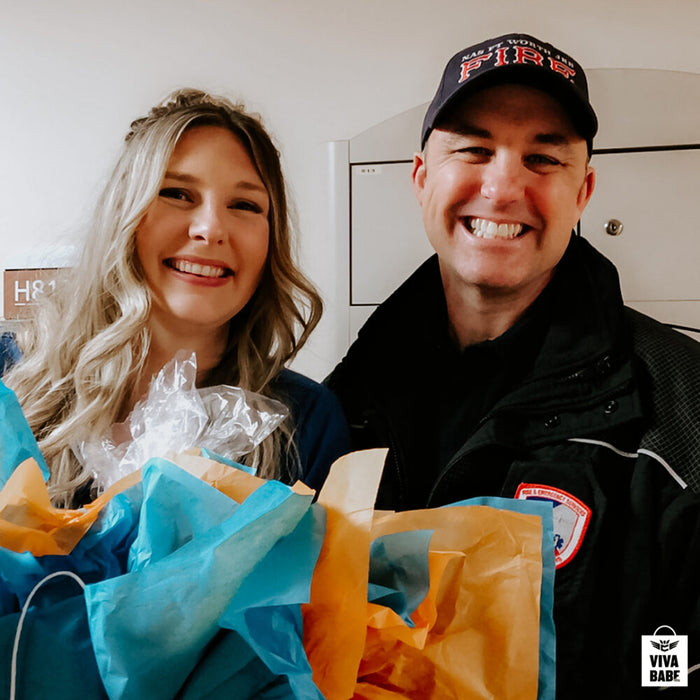 MAKAYLA
FORT WORTH, TEXAS
Makayla is a charge nurse at Texas Health Harris Methodist Hospital, and one of the best in the business! She's so awesome in fact, she was nominated by someone she barely knows, John, the son of one of her recent patients. The backstory that led to her nomination is so inspirational, we had to share it directly:

"On that first day [at the hospital], we met Makayla….to say my father is a little brash would be an understatement. An Air Force veteran with 23 years of service, he's always been a little loud and rough around the edges. On top of that, he is a type 2 diabetic and you can imagine how that goes. To sum it up, Makayla took to my dad, and it truly touched us.

During her second shift, my sister and I happened to be coming back from grabbing a quick bite to eat and saw Makayla sitting at her workstation. She sat with her legs crossed, so my sister noticed an artificial leg sticking a bit out of the bottom edge of her scrubs. Makayla gladly shared she was involved in a motor vehicle accident. She was pinned in her car for three hours as the rescue crews worked to free her. She spent 14 months recovering prior to returning to her job.

Makayla showed no sign of having any type of physical detriment the entire time my father was in her care. She did everything for my father! However, what really stood out was the fact that once home, my dad made the comment that "he missed his nurse." He's not usually one to show that type of emotion, but I could tell she had made an impression. We need more Makayla's in the world!"