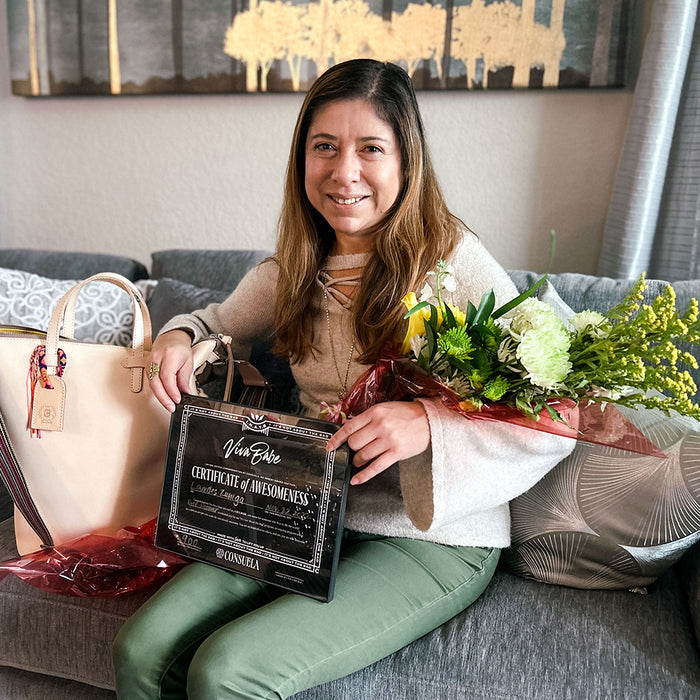 Our newest Viva Babe saw a need in our community and created a Non-Profit solution - we can't wait to tell you about Lourdes and all the good she is doing!! 
Lourdes runs Financial Health Pathways, a Non-Profit that paves a path toward financial literacy for underrepresented and often neglected communities. She has helped more than 15,000 people build financial literacy through various programs and outreach. Money management is not a skill that is easy to come by, but the value of learning financial literacy is absolutely life-changing for so many people.
Her nominator Brie says, "Lourdes is the type of person that makes an impact on you right away - she is someone who is exceptional both in her personal character and professional career. She works tirelessly on behalf of vulnerable communities in Central Texas."
Lourdes, we think you are an absolute force! Your impact is tangible and deserves all the recognition and praise we can give you!