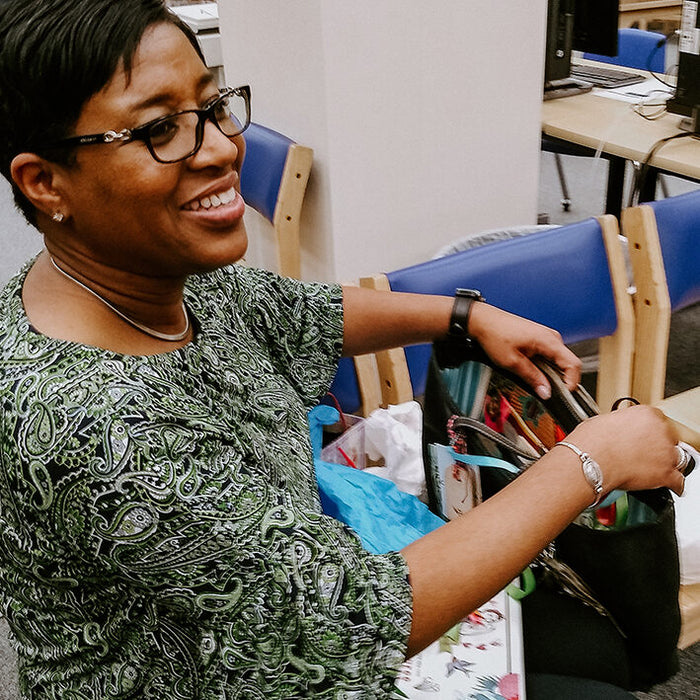 LITA
MISSOURI CITY, TEXAS
DO WHAT IS BEST FOR THE CHILDREN.
Lita is an Assistant Principal at a Houston, Texas area high school. Since her first day on the job, she has made an incredible impact, so much so that a teacher from a different department was motivated to nominate her. Her nominator Lynne says, "Lita welcomes and encourages others by always acknowledging students and staff with a warm smile, an eye-twinkling nod, or a greeting while passing in the busy hallways." She shares an authentic concern for the well-being of her students, following up individually to make certain they have the tools to succeed and they are supported at the highest level.

Lita is charged with numerous job requirements, with responsibilities to students, school, and district staff. She meets all these challenges head-on, with gusto and positivity, always channeling the best interests of her students! In Lita's own words, her decisions or goals focus on "doing what is best for the children."

Lynne says, "Under Lita's leadership, I feel a genuine sense of pride in teaching students to the best of my ability and working with all staff to make this school a warm, friendly, and safe place for all." All these traits add up to a remarkable leader! We salute you, Lita, and are proud to recognize you as one of our Viva Babes!