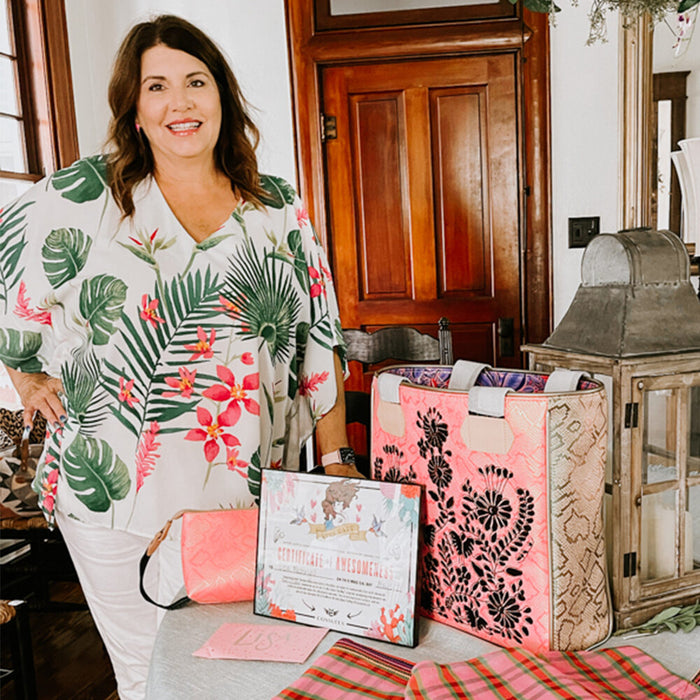 IT TAKES A SMALL AMOUNT OF EFFORT TO CHANGE SOMEONE'S LIFE.
Lisa lives in Jonesville, Texas, and was nominated by her friend Sherry. Lisa had debilitating migraine headaches for years and could not find answers. Lisa says the headaches "were the driving force in my life, and they incapacitated me," and they caused other neurological issues. Randomly, her oncologist husband was given a piece of literature about a headache center. Upon visiting the center and failing all the neurological exams, she learned she had a Chiari malformation and required brain surgery. While terrified of the prospect of the procedure, the brain surgery incredibly provided the relief she was seeking. This seemingly insignificant gesture of a representative leaving a brochure was life-changing for Lisa.⚡️⁠⁠
⁠⁠
Through this experience, Lisa has discovered a need and a new purpose. Lisa steps up and assists all kinds of folks as they navigate their healthcare journey. Sherry says. "Lisa has helped hundreds of people by helping them get appointments with the right doctor. She has taken them to the hospital, which is a 3.5-hour drive away. She has taken care of their meds when they couldn't. She has arranged oxygen and an ambulance for patients that could not take the drive. She does all this as a labor of love. She uses her own resources and never expects anything in return."
⁠⁠
Lisa says, "It takes a small amount of effort to change someone's life."
⁠⁠
Lisa, thank you for showing up and making a profoundly positive impact on others and the world!