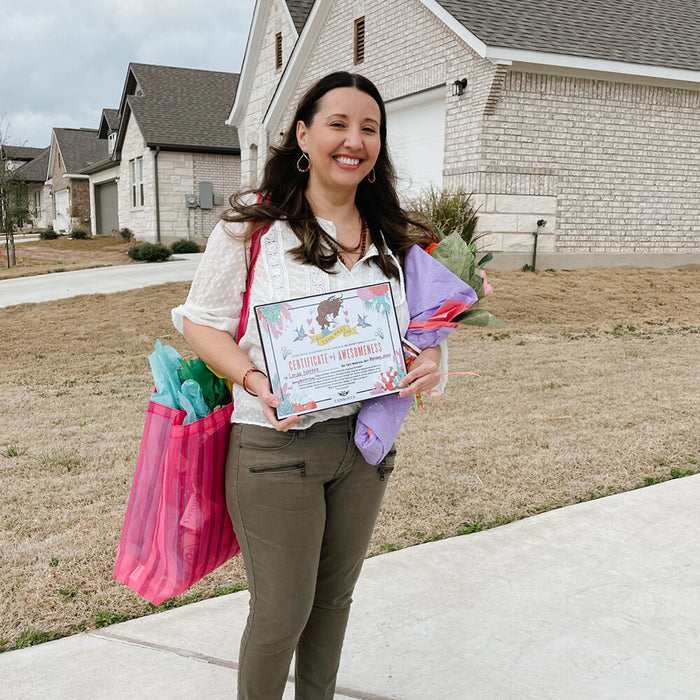 COMMUNITY HEALS COMMUNITY
Linda is an immigrant from Veracruz, Mexico, and she was nominated by her friend and fellow board member, Mary. Mary says, "She is passionate about the Latinx community. So passionate, she created a nonprofit, Sana Yoga, that offers bilingual yoga, nutritional education, and mental health resources."
From the Sana Yoga website, Sana was established in 2020 as an official 501c3 nonprofit based in Austin, Texas, and was founded by Linda with the idea and belief of the growing support needed for mental health awareness and wellness opportunities within the Latinx community. Sana provides a safe, inclusive, and accessible space for the Latinx community to support the community through movement, education, mental health resources, and community collaboration.
In addition to leading Sana Yoga, Linda works two jobs and attends school, studying to become an Ayurvedic Practitioner.
Linda shares her mantra, which is also the vision of Sana Yoga, 'Community heals Community.'
Learn more about Linda's passion to lift the world around her:
https://sanayoga.yoga/