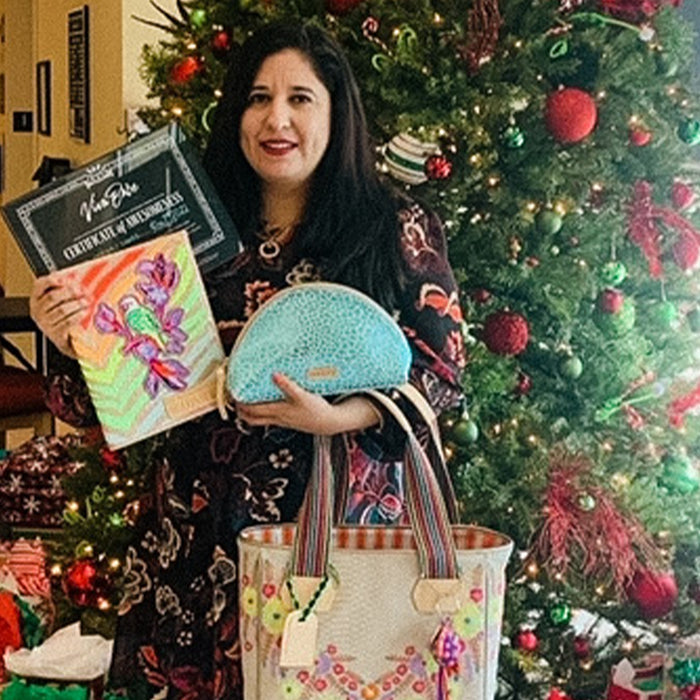 Linda
Pflugerville, Texas
"BLOOM WHERE YOU ARE PLANTED"
We are so excited to tell you about Linda! She is one amazing Viva Babe.
"Bloom where you are planted" is something that Linda Medina-Lopez lives by each day. It is one of her favorite phrases: no matter what stage you are in, give it your all, no matter how big or small. 
Linda Medina-Lopez is the Executive Director of the Pflugerville Education Foundation. The foundation's mission is to ensure that every Pflugerville ISD student has the tools and resources they need to reach their full potential. The foundation works with the community to provide opportunities that recognize student achievement and provides grants for innovative and creative teaching methods that lead to improved student success. Every day Linda gets to do what she loves, inspiring teachers and their leaders to change the world one classroom at a time.
In addition to being an Executive Director, she founded two non-profit organizations, the Young Hispanic Professional Association of Austin and the El Paso in Austin Network. Yet, Linda's favorite and most challenging and rewarding job is being a twin mommy to 6-year-old boys. 
Everything Linda does is with passion, intention, and grace. She encourages others to connect and give back. 
Put your hands together for Linda Medina-Lopez!! Bravo! 
We sure appreciate all you do. Keep being Ridiculously Awesome!