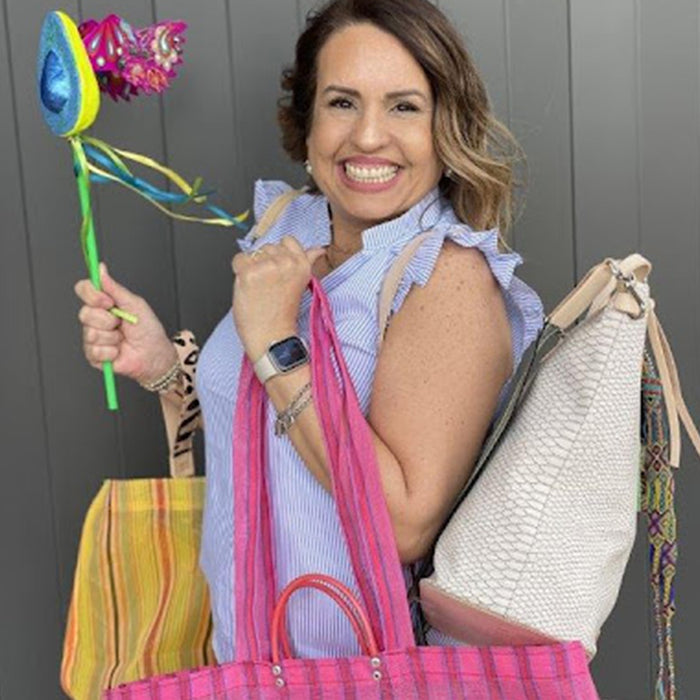 Liliana
League City, Texas
Stay Humble, Be Kind, Work Hard…Always Work Hard
Liliana immigrated to the United States from Venezuela in 2003. During this time, the Venezuelan economy collapsed.  Not only was there economic hardship but also unfortunate starvation on the streets.  She and her husband had the opportunity to move to Miami, where Liliana's sister lived, and decided to move to the United States for safety, better work, and life opportunities. 
In Venezuela, Liliana worked in Communications, but here in the US, she was finding it hard to break into that market.  She and her husband were initially struggling and barely making it.  After many jobs and brainstorming sessions, Liliana decided to become a teacher.  And through different channels, she was led to teach in Galveston, Texas, and from there, she went on to teach Language Arts in Clear Creek ISD, League City, TX. Throughout her new career as a teacher, Liliana developed a passion for Dual Language.  She saw the need to support elementary students who came into the district speaking only Spanish, her primary language.  The best part is that the dual language program allows students to maintain and thrive in their primary language while learning and developing knowledge in the English language at the same time. 
Since then, Liliana has advanced from the position of Bilingual Literacy Instructional Coach to Curriculum Coordinator for Elementary Spanish Language Arts & Secondary World Languages & Cultures.  She is a leader in bilingual teacher training, and the creator of a Literacy Spanish Language Arts curriculum; she also supplies elementary and secondary teachers, and students with resources and support systems to help dual language & bilingual students excel in reaching their educational goals.
Liliana makes an impactful difference in so many lives every day.  She has a giving spirit and an open heart, and is now also a Ridiculously Awesome Viva Babe!
Liliana's Mantra is "Stay Humble, Be Kind, Work Hard…Always Work Hard.