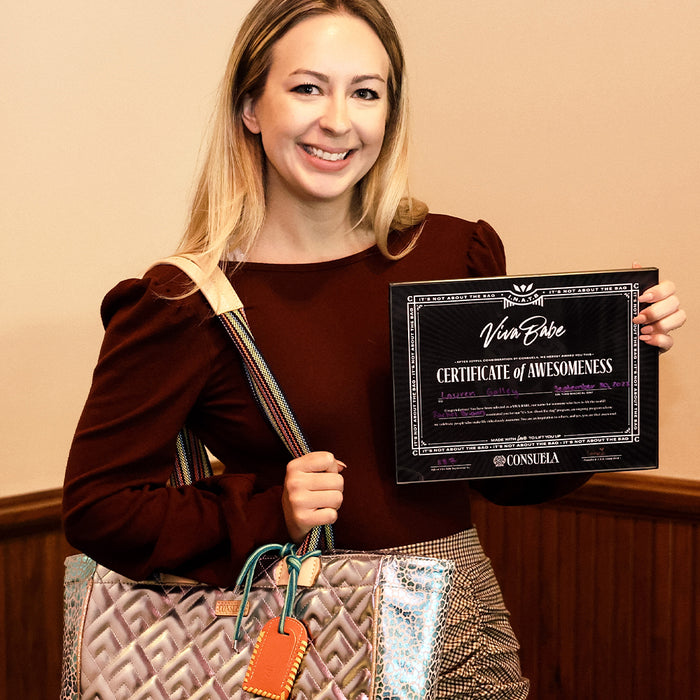 Lauren
Albuquerque, New Mexico
Throw me to the wolves, and I will come back leading the pack
We are so excited to tell you about Lauren!!

At age 13, Lauren was a bright, bubbly, smart, and positive young girl who loved school, cheering, and friends. One day, she decided to join a social media platform and fell victim to cyberbullying.  Lauren was tortured by another girl for over a year. A girl's self-esteem peaks at age 9. This experience broke Lauren's self-esteem and confidence. Being cyber-bullied took a significant toll on Lauren, and to this day, she is incredibly thankful to her parents, who provided so much support to help her through it.


During her freshman year of high school, Lauren discovered that many of her peers had gone through a similar experience. During one of her coaching sessions with her acting coach, she discussed the situation. He asked her what she was going to do about it. She answered, "ME?" His answer was, Why not you? This cemented her decision to create a nonprofit with a mission to empower today's young girls to be confident, kind & cyber-smart. With Lauren's determination and passion, she has been changing the world! 
Lauren has created a signature
Girl Talk Curriculum

 
that is currently in schools throughout the U.S. as well as Ghana. She offers
Girl Power Camps
to give girls a huge extra boost of self-esteem and confidence as they prepare for the new school year. AND, she's celebrating ten years!!! Lauren's passion as a young woman is incredible, and we are so proud to celebrate, cheer her on, and honor her!
Lauren's very good friend and nominator expressed: "Changing the world is not easy, but somehow Lauren's authentic self resonates with not only girls but adults like me as well. I remember being young, and I certainly did not have aspirations to shape change. I commend Lauren for her steadfast mission to give girls the tools to be confident, so they too can forge ahead and be the change-makers of tomorrow."
Lauren's favorite quote: 

 
"Throw me to the wolves, and I will come back leading the pack."