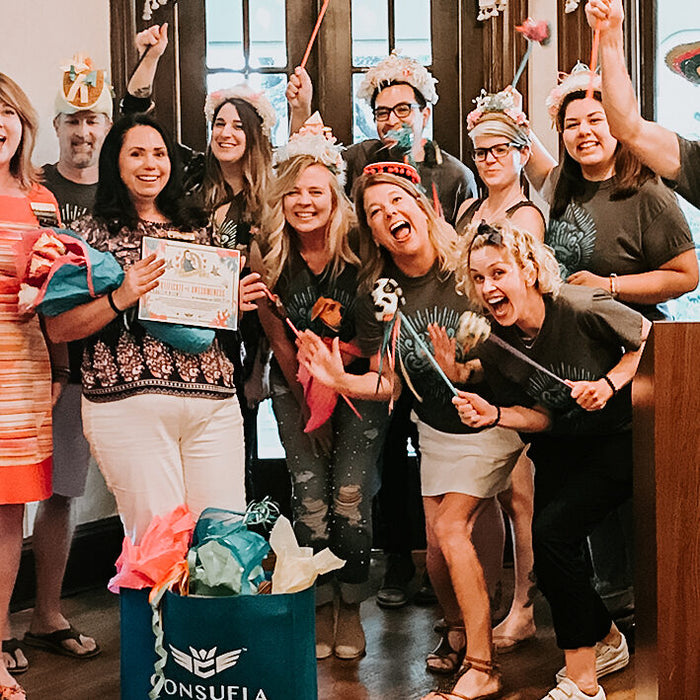 KRISTA
LIBERTY HILL, TEXAS
AS WE LOSE OURSELVES IN THE SERVICE OF OTHERS, WE DISCOVER OUR OWN LIVES AND OUR OWN HAPPINESS.
Viva Babe, Krista, purely defines what it means to be a Viva Babe.

Krista devotes her life to benefit others. Speaking of service, she says: "As we lose ourselves in the service of others, we discover our own lives and our own happiness." Pretty awesome words to live by, right?

Krista is an active member of the community, volunteering over 400 hours every year. She shares her time, talents, and loving heart with a variety of organizations that benefit women, children, families, and the elderly. If she's not cooking meals for families staying at the Ronald McDonald House, she's dancing with senior friends with dementia or early-onset Alzheimer's. If she's not cutting a rug, she's painting the nails or styling the hair of teenage girls at a local group home. Her list of efforts is endless, and she manages them all flawlessly, as well as a full-time job.

Krista has also been involved in numerous fundraising projects and is a volunteer at the Austin Junior Forum.

Krista's friend and nominator says: "With Krista, it's never about her. She focuses on how she can positively affect the lives of others—she always finds a way to make others feel special."

Krista, we think you're the bee's knees! We're honored to celebrate you!