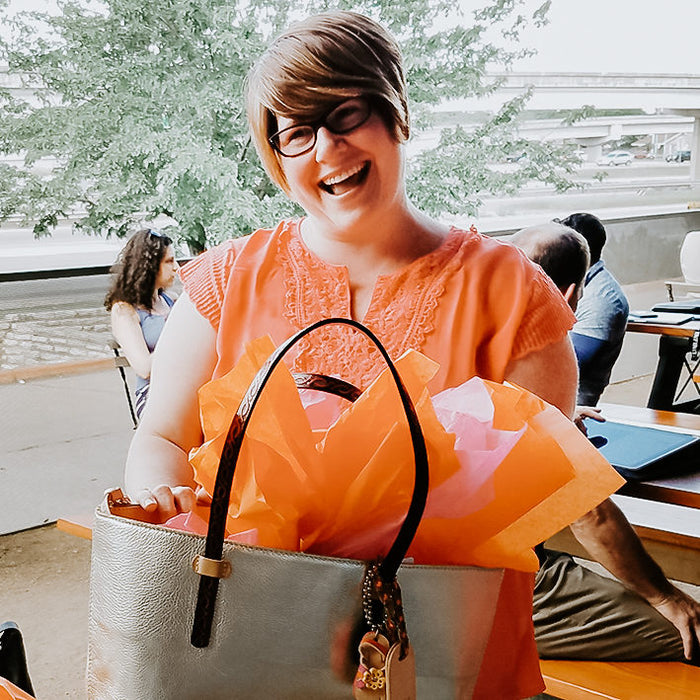 We were so excited to meet Kimberly!! Okay, it may sound a little silly, but when we learned about Kimberly through one of her friends...it made us want to do a little dance...you know the song from Toy Story, "You've got a friend in me"? We love that one, and we most especially love learning about amazing Consuela Rockstars out there being supportive forces in each other's lives and great friends to one another.

Kimberly is a joyful, bright light, and rather than focusing on her own obstacles and struggles she actively seeks out, supports, and provides a space for sisterhood, community, friendship, and positive living! Around Consuela HQ, those things make us swoon... To share and receive from the circle of love is something we strive for each day.

Kimberly, we see you girl, and we think you are ridiculously awesome!