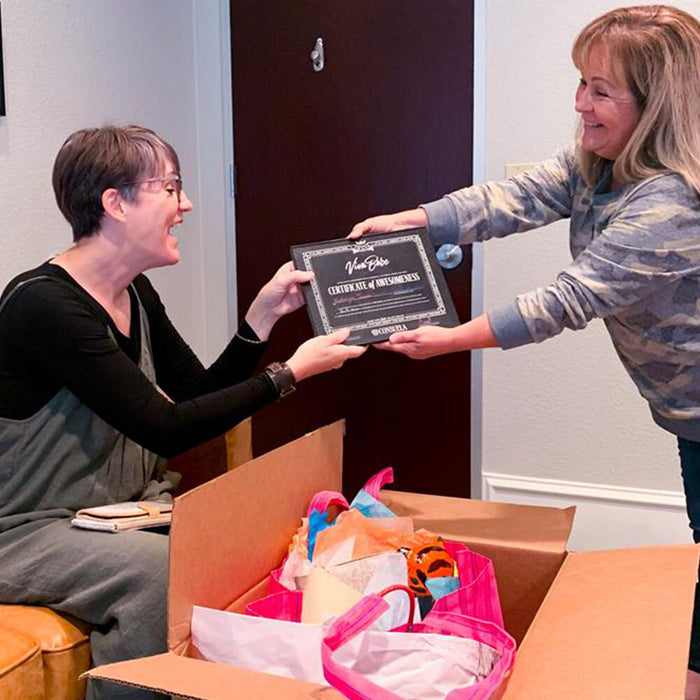 "Innovative. Bold. Gritty." AND she's been elevating the lives of women across the globe for over 20 years.

Kathryn is President/CEO of Safe Haven of Tarrant County, in Arlington, Texas, and she was nominated by her team. They say, "Kathryn has spent her adult life working to support women and change how the system responds to survivors of gender-based violence. After college, Kathryn applied for the Peace Corps and moved to Turkmenistan for two years. In Turkmenistan, she found her passion in working with women who have experienced gender-based violence, and her career took off."

Upon moving back to the states, Kathryn worked at the Salvation Army and the Housing Crisis Center in Dallas. Since moving to Safe Haven in 2015, "Kathryn has continued polishing SafeHaven's service delivery to survivors but has brought her vision of truly ending domestic violence to the agency through working toward public policy changes in how the system responds to survivors of domestic violence."

"She is constantly looking toward the future of how SafeHaven, and in turn our entire country, can better serve survivors and hold domestic violence offenders accountable. Kathryn is warm and makes people feel loved. She makes everyone at our agency feel like they're making the biggest difference and knows how to pull our deepest talents out of us."

When asked about her mantra, Kathryn says, "Our mantra here has long been 'We can do hard things.' Women are faced with hard decisions – life balancing, leadership, supporting other women – every day. In our work, we have to do some really hard things, and we are simultaneously encouraging our clients – survivors – to do even harder things. We can do it. We're in this community together, a community of women supporting women, and we can do hard things."