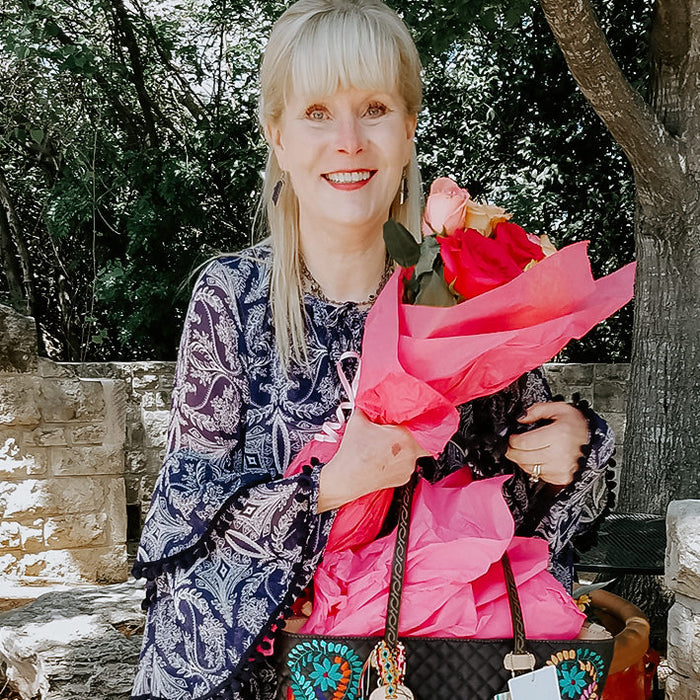 Thank you, Johanne! Your ever-present love and shiniest of smiles make a difference!!

Johanne has been a constant champion and helper to our homeless neighbors in and around the Austin area. It's hard to imagine how many lives she's touched. Her husband tells a story of New Year's Eve when the cold weather hit Austin and she called him saying, "Get down here, I have a group of people I just booked hotel rooms for, and need to get them some food and supplies!"

It's so wonderful to know that there are people out there who are helping others....just because it's on their heart to take action. Johanne is a wife and mom with a full-time job but dedicates her free time to help those in need. She provides food, showers, clothing, haircuts, and care via her ministry, Helping our Neighbor. Through her love, compassion, and help, she has seen multiple people move from having no home to having a permanent roof over their heads! Yaaassss!!!

Johanne shared one of her favorite quotes with us from Mother Teresa, "We ourselves feel that what we are doing is just a drop in the ocean. But the ocean would be less because of that missing drop."

Johanne, we recognize and admire you for your dedication and persistence...your "drops in the ocean" are making a difference! Thank you for lifting the world and being a shining star for our neighbors!