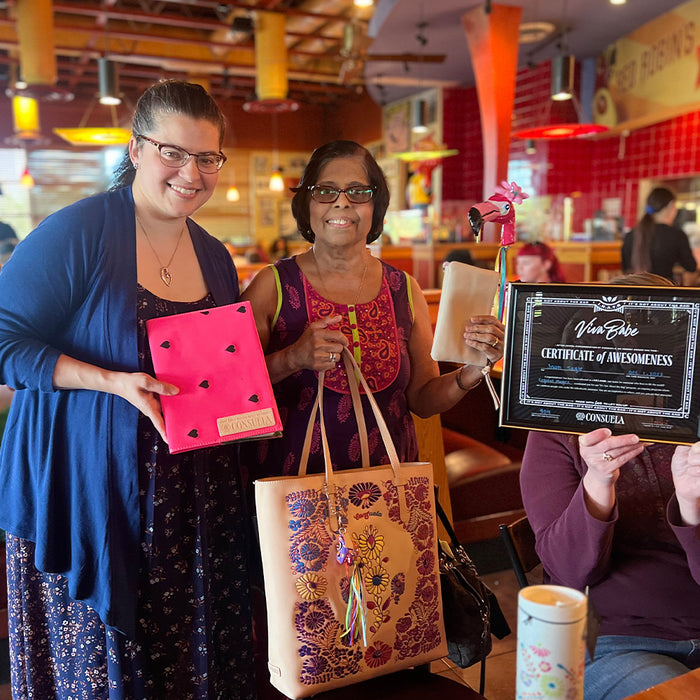 When I do a job, I aim to always do it right because that is how a job should be done
Joan was born in India.  Grew up 10 years in Udipi Karnataka,  then moved to Bombay (now Mumbai) for 14 yrs.  She was 24 yrs old when she moved to the United States and about 10 years later became a US citizen! This involved language and cultural barriers that she totally embraced and quite impressively overcame.  She was married nearly 35 yrs, and a widow as of 2010.  She is an incredible mother of three and grandmother of two children. She is an amazing person and woman with unshakable faith who gives of herself unconditionally.  Joan has many talents and skills, one in particular that makes her exceptional.  She wholeheartedly forgives others.
Her experiences and challenges have given her a beautiful,  humble, and grateful perspective.  As a result, she advocates and teaches others to forgive.  She touches all those around her through kind acts of service with genuine love.  Her main focus in life has always been her family, neighbors, friends, and pets.  
Before retiring in 2020, she was known as a very dedicated, loyal hard worker of 15 years assisting a department of neurosurgeons.   To this day, they ask her to return part-time as they and the patients miss her dearly.  She even received an award for her ceaseless dedication and attention to detail during her time there.  That's incredible, considering she has always also been a wonderful full time mother juggling 1-2 jobs!   OH, and she is an excellent cook and everyone in her circle gets to enjoy that particular gift in abundance!   
 
Even now, after retiring, she continues to learn and grow to be a better person, neighbor, friend, and mother.  It is an understatement to say that her strength, power to forgive, and selfless love are indomitable and her faith is unshakable. Congratulations Viva Babe Joan!! 
Joan's Mantra: "When I do a job, I aim to always do it right because that is how a job should be done." ✨🙌💖