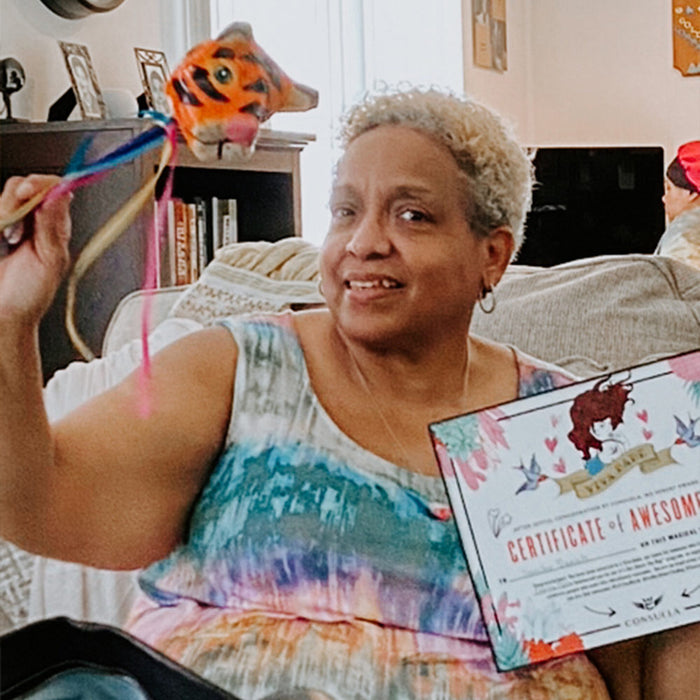 JENNIFER
INDIANAPOLIS, INDIANA
SHE'S A NATURAL CAREGIVER, ALWAYS PUTTING OTHERS BEFORE HER OWN NEEDS.
Jennifer is a healthcare worker in Indianapolis, Indiana, and was nominated by her daughter Charlene. Charlene says, "She's a natural caregiver, always putting others before her own needs. She's worked for 15 years as a medical records specialist, helping patients, nurses, and doctors every day. In November 2020, she and my stepdad - a dialysis patient - were diagnosed with COVID and hospitalized. Mom came home after 3 separate hospitalizations, but my stepdad died December 14, 2020. She's returned to work, continuing to help others, but I know some days are unbearable without her best friend."⁠

Charlene's dream was to go to Howard University after high school but understood the challenges due to the high costs of attendance. Charlene says, "To offset my student loans, Mom took a part-time job at a fast-food restaurant just to ensure I had access to my dreams. Almost 25 years later, I continue to make my dreams reality, but I'm also grateful to be in a position to take care of my mom. My mom is the most amazing person I know. She's always supported me and my dreams, even when she didn't quite understand them. I'm everything I am today, in large part due to my mom." ⁠

You are an incredibly special Viva Babe, Jennifer! Thank you for your priceless gift of caregiving and your generous heart!