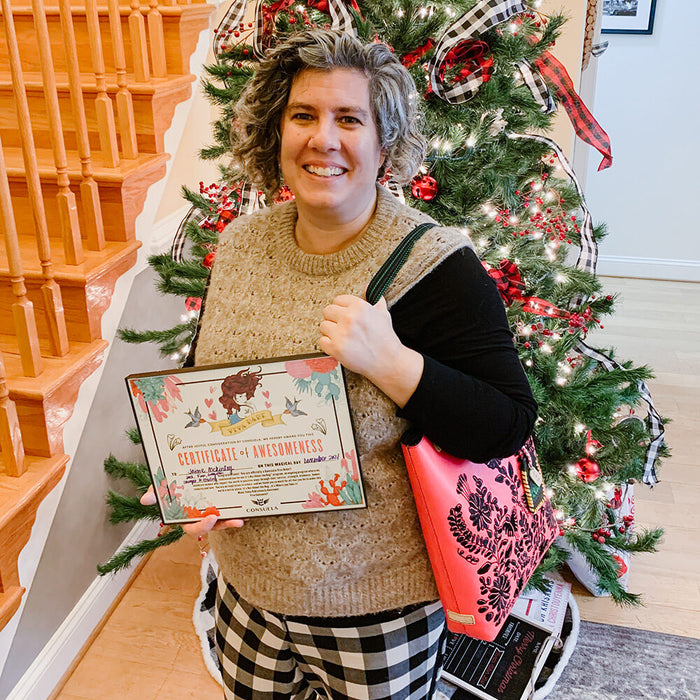 HEARTBROKEN, BUT NOT BROKEN.
Jaime was nominated by her husband, Jack. He says, "We have three sons and a daughter, and five years ago, life was pretty perfect. Then in late October 2016, our 10-year-old son, Sawyer, passed away unexpectedly. Our life was shattered, and we have since been picking up the fragments. While sitting in the hospital during the time of his passing, my wife approached me about organ donation. She said that even though our prayers were not answered, maybe we could answer prayers for other families through organ donation. Shortly after he died, my wife gave me a hug and said that we can't let this break us. Through the tears, I agreed with her. Together, we have developed our family motto, 'Heartbroken, but not broken.' Two years after Sawyer died, my wife crowdsourced a billboard with giant pictures of Sawyer promoting organ donation."
Jack says, "Sadness is still interwoven in the fabric of our daily lives, but so also is resilience, perseverance, and grit. My wife led by example and modeled how we could carry on as a family. Jaime has given our family hope, and she does to this day. She even wrote a book about our grief journey. As she does so much to honor Sawyer's legacy, we would like to honor her by nominating her."
Today, February 3, would have been Sawyer's 16th birthday.
Jaime shares a poem entitled 'Salute.' She says, "It gives me permission to enjoy the good moments and patience to wait out the bad."
May happiness
pursue you,
catch you
often, and,
should it
lose you,
be waiting
ahead, making
a clearing
for you.
-A.R. Ammons
https://www.heartbrokenbutnotb...