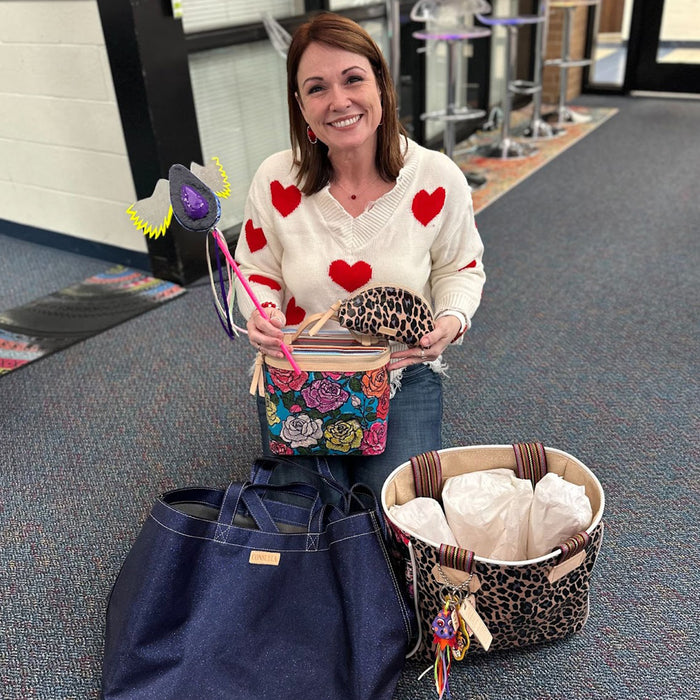 Be kind to everyone, all the time. You never know what battles they are fighting.
Our Viva Babe Heather and her nominator Christy have been best friends for 37 years! From the ages of 7 and 9, Christy and Heather lived across the street from each other and made a bond that would last a lifetime. They even have matching tattoos!!! 
 When they were little girls, they both knew they wanted to be teachers when they grew up, and teachers they became! They have also been each other's Maid of Honor and even attended Graduate school together. Heather shared that she knew she wanted to work at a school since she was in 1st grade. She loved having her classroom and teaching her students in a fun, collaborative way and embracing them all like family. After several years as a classroom teacher, she and her bestie Christy were ready to advance their knowledge and enhance their teaching skills. So, in a true committed best friend style, they applied and completed graduate school together! Heather graduated with a Master's in Library Science and Administration. She knew her next adventure and calling was to be a Library Teacher. This way, she could be there for her classroom students and the entire school! This is her 12th year as a fun-loving Middle School Librarian who is passionate about knowing the students and being available to each and everyone one of them whenever they need it.
In Heather's words: "I believe I am where I am supposed to be. The library is my classroom. I just have more books than all the other classes." 
Christy nominated her best friend Heather because she is an incredible friend and one of the most selfless people she's ever met. Heather has a huge heart and is a best friend to everyone! Christy wanted to find a way to honor and thank Heather for all she has personally done for her. Christy shared: "I can't imagine being able to make it through a specific troublesome time of my life without her. She gave up so much time with her own family to be able to help me through one of the worst times of my life. She gave me hope and unconditional support. She is truly the most selfless person I have ever met and deserves to be recognized as such."  
We are so delighted to celebrate and thank Heather for all the love and support she has given to her best friend, her students, her family, and everyone! Heather - You are Ridiculously Awesome! Welcome to the Viva Babe Club! 
Heather's Mantra:  
"Be kind to everyone, all the time. You never know what battles they are fighting."