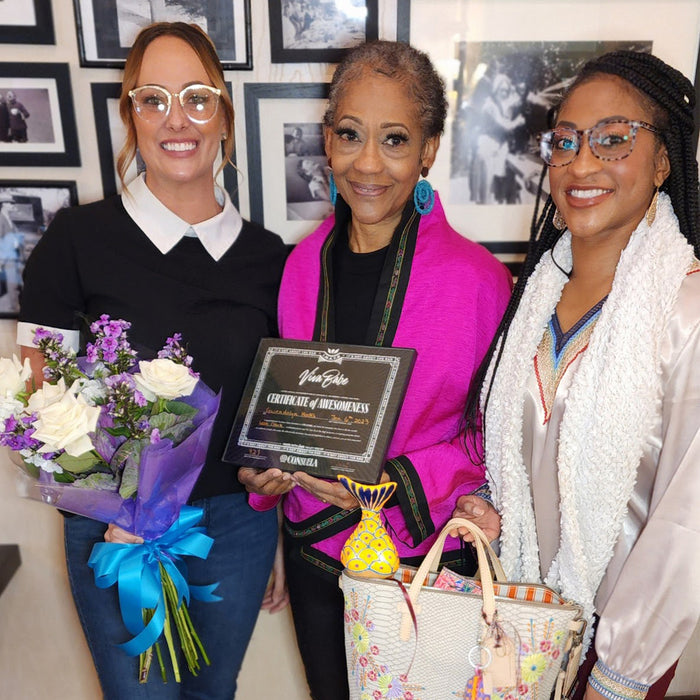 Gwendolyn
Midwest City, Oklahoma
Gwendolyn always knew her calling was to teach and inspire children. Her career began as a seventh-grade math teacher, and she is now an amazing author of several books, a devoted wife, and a loving mother of three.  
Born in Savannah, Georgia, with a military father, Gwen and her family moved around quite a bit. She has lived in Texas, Washington, and Italy. She also writes fiction and nonfiction books to encourage children to explore the world around them and learn new things. She writes books about Black history, family, and friendship because she is inspired by the community around her and strives to share her stories with the world. Her book Tiny Stitches – The Life of Medical Pioneer Vivien Thomas was the 2016 NAACP Image Award Winner! 
Gwendolyn's nominator, her daughter's best friend, shares that she always makes you feel welcome and that there is an amazing and unique aura about her - difficult to put into words, but it's a wonderful feeling you get while around her.    
She has dedicated her life to helping educate children in the classroom and beyond. 
This incredible woman is Ridiculously Awesome!   We are honored to welcome and celebrate her as the newest Viva Babe! 
Gwendolyn's mantra is "Step out and do it!"