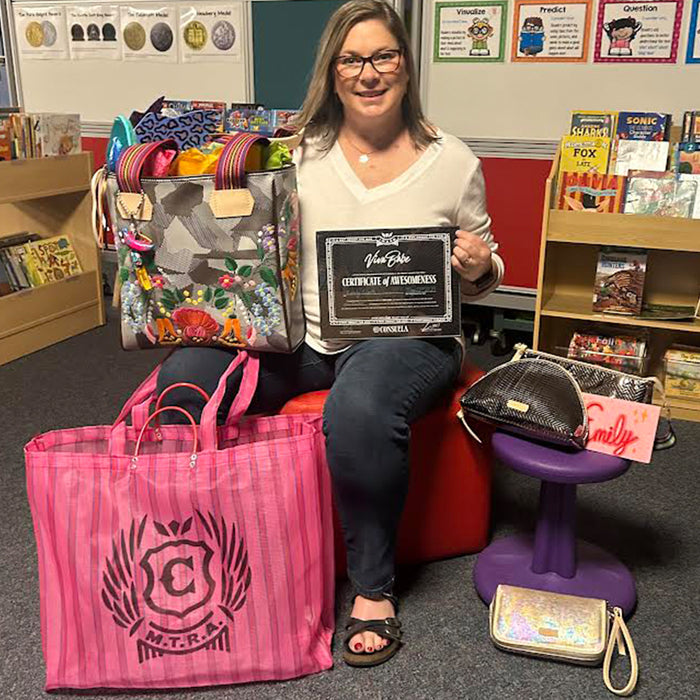 Emily
Fort Collins, Colorado
Educating the mind without educating the heart is no education at all
Meet Emily, an extraordinary educator who has been illuminating the lives of fourth graders for nearly seven years! With a background rooted in advocating women's health and planned parenting, Emily's mission has always been to foster self-advocacy and empower others. Her impact reaches far beyond textbooks as she masterfully creates an environment that nurtures and challenges.
Emily's nominator, Jenn, is a counselor at their school and parent to one of Emily's students. Jenn shared, "Emily fostered a climate where my son and his classmates felt safe to take risks, to challenge themselves, to be honest, & authentic...Everyone wants to be in Mrs. Clark's class."
Emily's journey doesn't stop at the classroom door. A fervent reader, she's a standout member of the school's Book Club, demonstrating her commitment to intellectual growth and community engagement. Beyond her role as an educator, Emily's most cherished titles are "mother" and "friend." The loving dedication she pours into her role as a mother to two incredible teenage girls shines brightly, setting an example that radiates far and wide. 
Emily's impact on her school community is immeasurable. She doesn't just teach; she inspires, empowers, and transforms. In a world hungering for positive change, Emily stands as a true beacon of inspiration, a guiding light on the path to creating a brighter, more empowered future for all.
A quote Emily admires and lives by: "Educating the mind without educating the heart is no education at all." - Aristotle