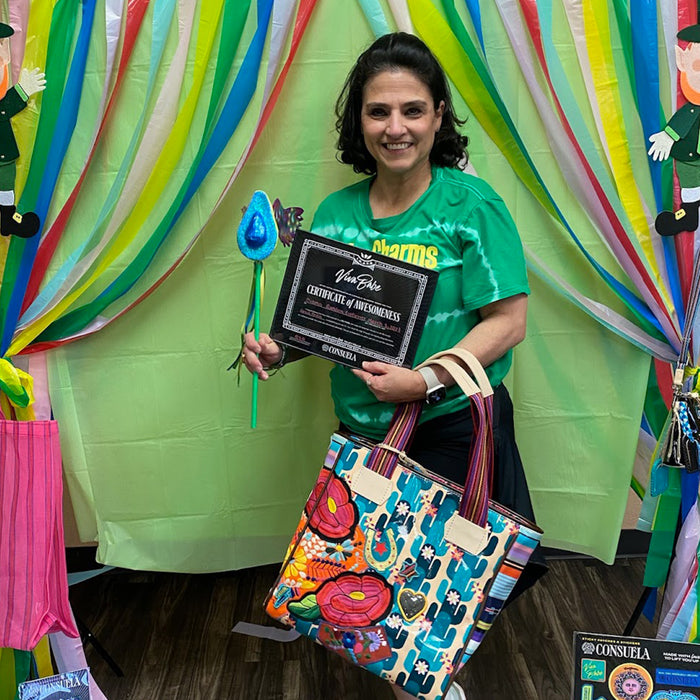 Our Viva Babe Diana is a Dance Warrior!  
 
Diana recalls that her love for dance started at the very young age of 3. Dancing always made her feel free, confident, and happy. She always knew she wanted to share dance and the positive feeling it gave her with other girls. With great passion and determination, she did just that! Diana started teaching dance at the age of 15 and has inspired many young girls for almost 35 years! 
Her career began working at a school office and helping with extracurricular activities, including dance. She quickly demonstrated talent and incorporated herself as the new Dance teacher. With her genuine embrace and sincere enthusiasm, she encouraged and welcomed ALL the young ladies to join. Through the years, it became apparent that her class and the dance experience she provided gave girls confidence and a safe place to express and be themselves. Which is all Diana had longed for since she was a little girl.  
Over time her talent took her to Martin High School in Laredo, Texas, where she became the Dance Director! She grew the team to the largest it had ever been and expanded the program by having the girls attend different camps and winning competitions! And because the sky is the limit for Diana, after ten amazing years of mentoring, training, inspiring, and boosting self-esteem to so many girls,  she and her father partnered and opened a thriving Karate and Dance Studio!  
Diana's previous coworker-turned-friend and nominator describes her as incredibly selfless and positive. Someone who always helps her students and their families in any way she can. Including waiving the cost for lessons to families that otherwise would not be able to send their daughters to dance.  
Such a wholehearted, inspiring, and Ridiculously Amazing Woman! Thank you, Diana, for all the joy and confidence you have brought and continue to bring to so many young ladies. Keep doing what you do, and never stop Dancing!! 
Diana's mantra:  "The sky is the limit!"