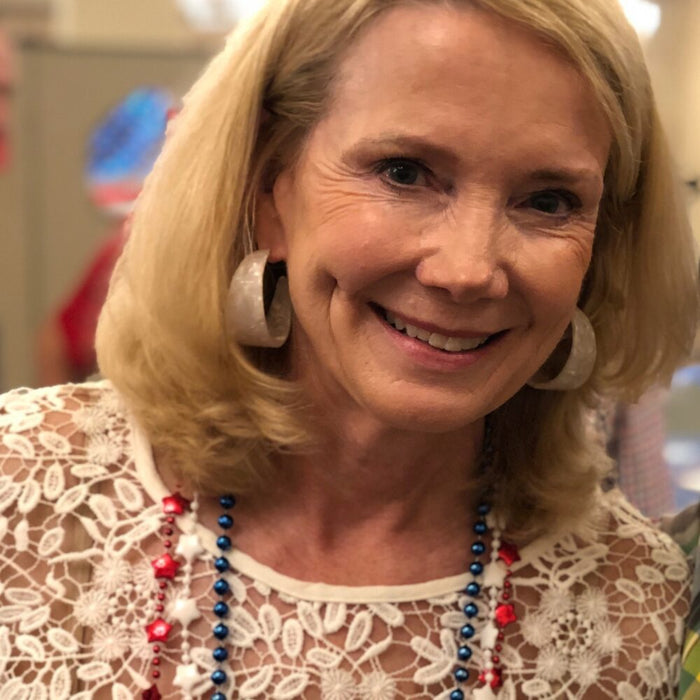 DEBBIE IS A TIRELESS COMMUNITY VOLUNTEER.
18 years ago, Debbie created "The Gathering", an Alzheimer's respite hosted in a local Austin-area church. Alzheimer's patients are welcomed in every Tuesday for a morning of fun activities and games, giving the participants a place to be accepted for their disease and providing the caregivers a break from the daily routine. Debbie's nominator, Diane, shares, "It is so much more to the caregivers than just a day out. It is a lifeline to others who understand what one goes through when caring for a loved one with Alzheimer's or dementia. It is laughter when things aren't usually funny, dancing when you least expect it, and a host of loving volunteers who care deeply about each participant."
⠀
Diane continues, "Debbie is a tireless community volunteer." In addition to running The Gathering and volunteering locally, Debbie is also a former nurse who has traveled on mission trips with Austin Smiles, a local non-profit dedicated to repairing cleft palates on children around the globe. ⠀
⠀
After her Viva Babe celebration, Debbie humbly proclaimed, "I have been the 'leader' by default, but there are 52 other awesome Gathering volunteers, each with different gifts and talents who donate at least 6 hours of their time each week, year after year.
⠀
Debbie has been playing Bingo with Gathering patients since 2001 and never, ever wins "BINGO". Debbie, even though you may never win at Bingo, you are winning in many other ways that are far more impactful.