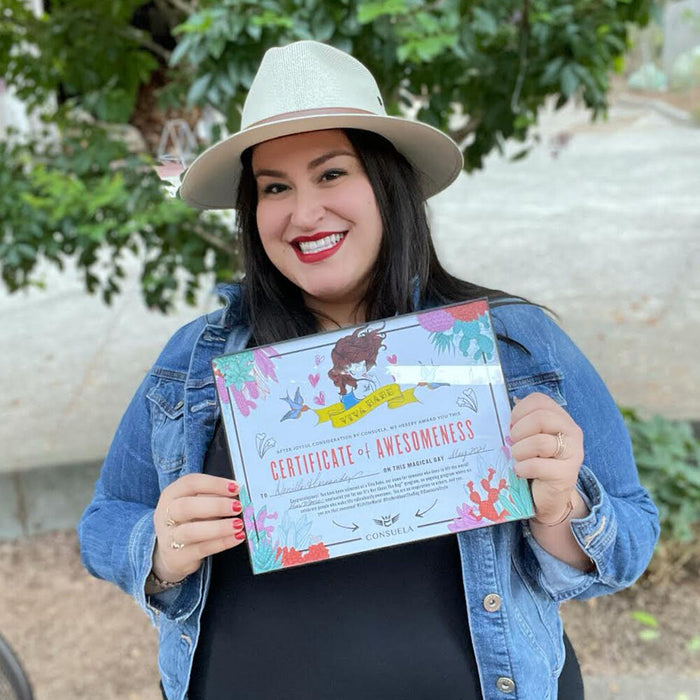 DANIELA
GUERNEVILLE, CALIFORNIA
SHE MAKES SURE THE UNDERPRIVILEGED ARE ALWAYS TAKEN CARE OF. SHE GIVES A VOICE TO THE VOICELESS.
Daniela is a Realtor in Guerneville, California, and was nominated by her friend, Shari. Shari says, "I met her through a Christian retreat I participated in a few years ago. She is flash and fire all mixed in one! She comes from a Latino family, and I believe she is a first-generation citizen. She is the most compassionate and funny person." ⁠
⁠
Daniela tirelessly gives back and lifts the lives of the residents of her small Russian River community. She is President of the local Rotary Club, has a genuine concern for her fellow community members, and works hard to raise funds for important local causes. "Her community has seen fires in Northern California the past two years that almost wiped out the entire community. She and her family made sure the Latino community was represented and accounted for and made sure that they were not afraid to apply for programs even if they were undocumented", Shari says. "She makes sure the underprivileged are always taken care of. She gives a voice to the voiceless."
⁠
Daniela shares her inspiration, "To know that even one life has breathed easier because you have lived. That is to have succeeded."⁠
-Ralph Waldo Emerson⁠
⁠
Daniela, your impact is profound! Because of your influential leadership, drive, and compassion, voices are being heard, and lives are forever changed.