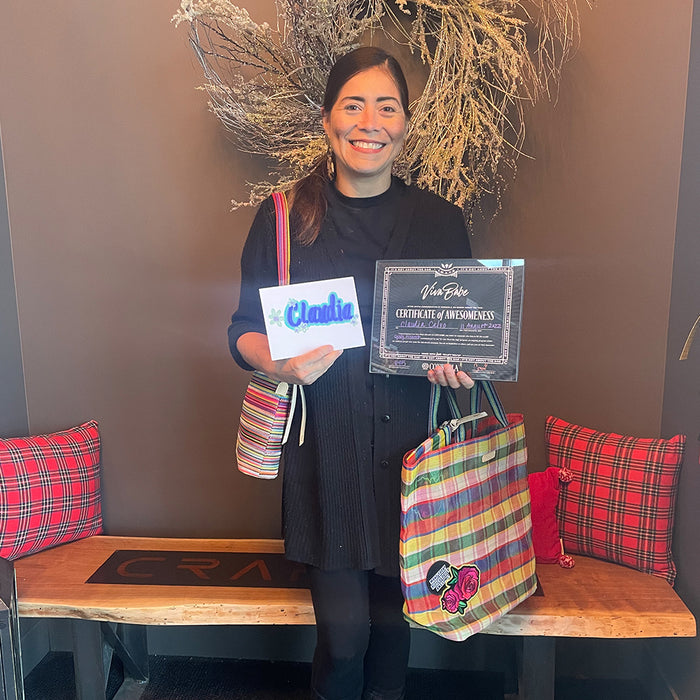 Claudia
Bloomington, Illinois
Blazing a new trail for herself and working to ease the burden for people on the same path, Viva Babe Claudia has blown us away with all that she does - give it up for our newest It's Not About the Bag Honoree! 

Claudia moved to the United States from El Salvador in 2014, leaving behind her professional career, community, and family. Soon after, she became a mom to two little girls and began to navigate motherhood and a totally new country all at once. While discovering multiple resources that helped her build community and stability, Claudia continued to help people and became a caseworker at the Immigration Project's Welcoming Center. 
She continued to help people through organizations like Children's Home and Aid, which houses a 24-hour crisis nursery. They provide holistic prevention and intervention services for families in need free of charge. 

Her nominator Cyndy says that shortly after meeting Claudia, she "discovered how involved she is and the impact she has in the community. Her role is vital for many women to be able to trust and ask for services in the organization." 

We are cheering you on always, Claudia!