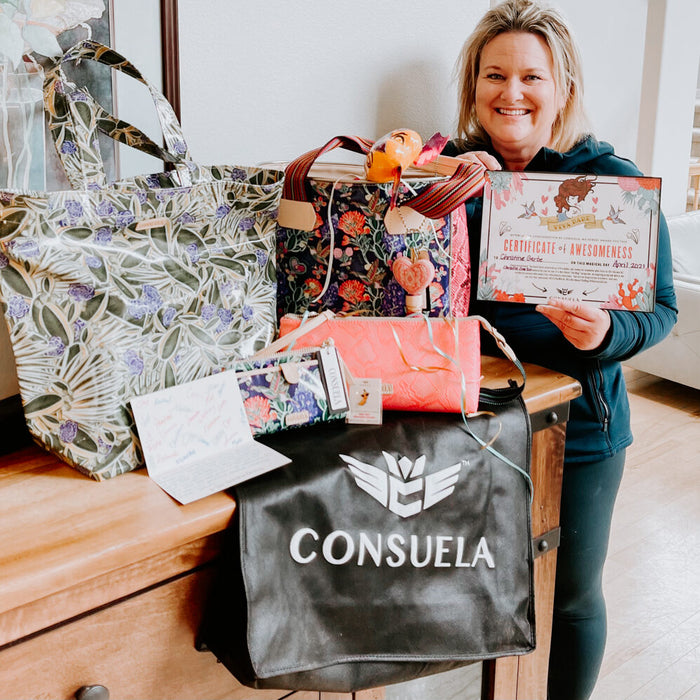 CHRISTINE
EAGLE RIVER, ALASKA
SHE HAS WORKED PASSIONATELY FOR THOSE WITH LIMITED ENGLISH SKILLS AND DIFFICULT ECONOMIC CIRCUMSTANCES.
Christine lives in Eagle River, Alaska, and leads the English as a second language program for the Anchorage School district where there are nearly 100 different languages spoken. For over 25 years, Christine has devoted herself to educating children, focusing particularly on children who are most vulnerable. Her nominator Christie says, "She has worked passionately for those with limited English skills and difficult economic circumstances."

On November 30, 2018, a 7.0 magnitude earthquake hit just as the school day was starting. Christine was the principal at the local elementary school. Communications were cut off, bridges damaged, and cell service so overwhelmed that communicating with parents was not possible. Thinking quickly, she commandeered all the school busses and used them to keep the kids warm and safe—it was below freezing. She led the evacuation of the damaged school and kept the students and staff safe. Most of the kids had to wait on busses all day to stay warm until their parents could pick them up. Her school was badly damaged and yet no one was injured. She was a heroine that day!

As she does in times of crisis, she once again stepped into action when the COVID-19 pandemic started. As most of the world shut down, she started sewing masks for friends and family. She researched the best fabrics, designed and re-designed her masks making them more fun and colorful over time. During the year, Christine sewed and gave away over 5000 masks made by hand.

Christine, thank you for your commitment to helping others. We celebrate you for your leadership and action in tumultuous times. What a Viva Babe!