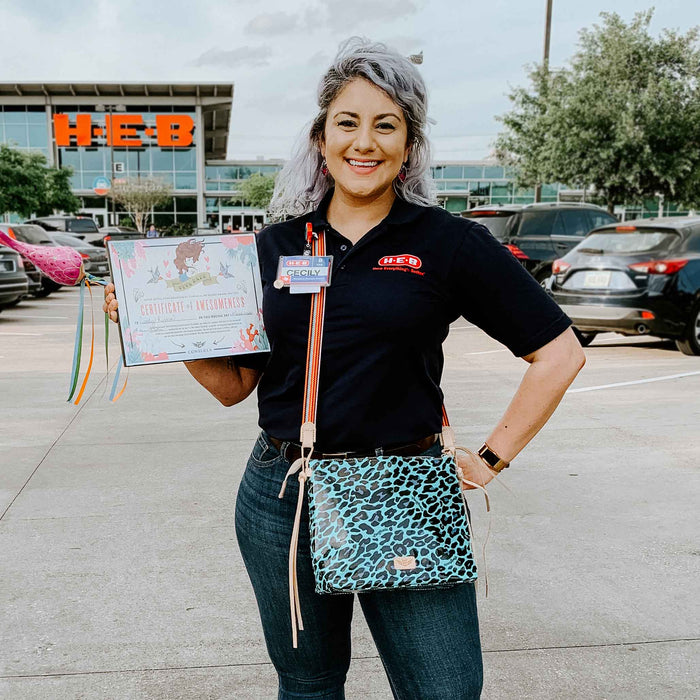 As the Service Admin for a Houston-area HEB supermarket, Cecily takes care of over 300 partners at her location, providing them the tools and resources to be successful in their jobs and running the front-end of the store. Cecily was nominated by her colleague, Lauren. Lauren shares, "She's always giving 110%! She's a team player and is willing to work wherever the store's needs are. Whatever the task may be, she is always there for our partners and customers, especially in this incredibly insane time in our world." Cecily gladly takes on new tasks of stocking shelves or working curbside pickup, doing whatever it takes to keep her store running smoothly and her customers and partners happy.
⁠
Always caring for others, Cecily was concerned about some of the store's regular customers, elderly customers that lived next door in a senior citizen's home. She missed their smiling faces since they haven't been able to shop as a result of the current situation. Lauren continues, "She wanted to reach out to them and see if we can bring them cupcakes and board games or something that we could provide to show them that we care."
⁠
Thank you for showing up and continuing to light the way with your positivity, Cecily! "Remember your why" motivates her to focus and prioritize what matters most, an awesome mantra to live by!