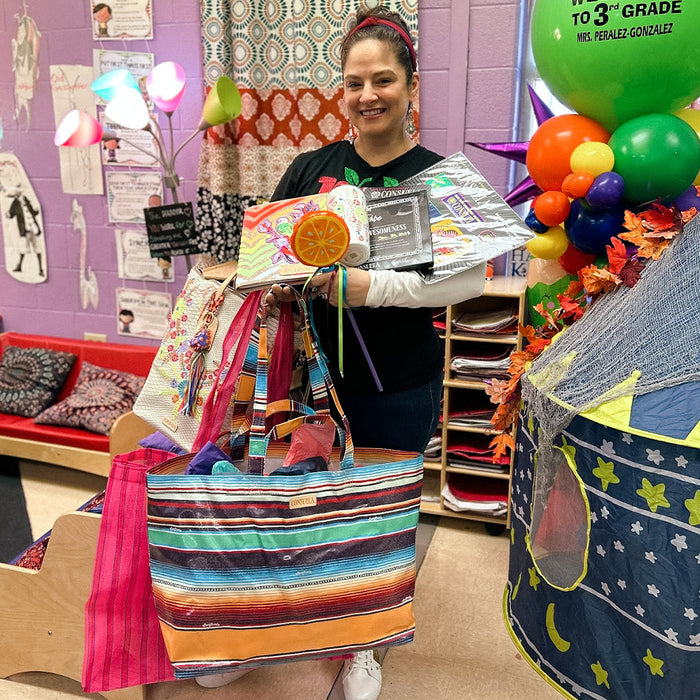 April is an absolutely amazing teacher, mom, and community volunteer! 
She is a 12-year 3rd-grade teacher and owner of the "All Things Glitz, Glam and Fabulous" boutique alongside her sweet daughter Ashley. Ashley nominated April and shared that her beautiful mother is motivating, loving, dedicated, and inspiring. In Ashley's own words: "Every day, it is incredible to watch her go to school, uplift and teach her students, help the community, especially around the holidays, and take great care of our family. All while in the fight to beat cancer. And although that alone would be enough to keep someone down, sad, and tired, she always wears a bright smile and is so grateful for each and every day.  Despite any discouraging news she may receive about her health, she is a warrior and true child of God." 
We are so thankful Ashley sent in her lovely mother's nomination. It's been such a pleasure getting to know and celebrating April's amazing strength, giving heart, and positive spirit. She is most definitely a courageous Viva Babe!
April, all of us at Consuela are your biggest cheerleaders! We are here to cheer you on as you go through this challenging journey. ~ You got this!!!    
Remember:  You are strong, beautiful, amazing, AND Ridiculously Awesome!!