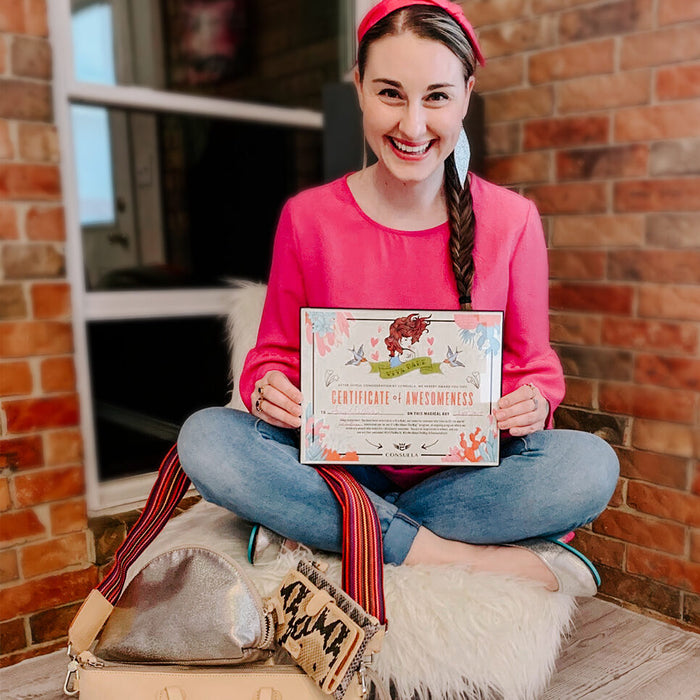 NEVER BE AFRAID TO ASK FOR HELP, AND NEVER STOP SEARCHING FOR YOUR WHY.
Amy lives in Grapevine, Texas, and was nominated by her mom, Jill. During Amy's senior year in high school, she developed an eating disorder and was diagnosed with anorexia. She struggled with anorexia for over six years and is now recovered for three and a half years.
⁠
Jill says, "Amy is using her story to change lives." She visits treatment centers, sharing hope and optimism that the future is bright after recovery. Amy also launched an initiative called JOY'd (Joy Over Your Destination), where she makes earrings, and for every set sold, another set along with an encouragement card is donated to an individual in treatment. Amy has given over 1200 pieces to those in recovery. And, she's also in graduate school, working toward her Master's in Counseling so she can help others with eating disorders.
⁠
Amy shares her message of positivity, "Never be afraid to ask for help, and never stop searching for your why." Amy, you beam with energy and optimism, and your passion for giving back, spreading joy, and lifting the world around you inspires us!