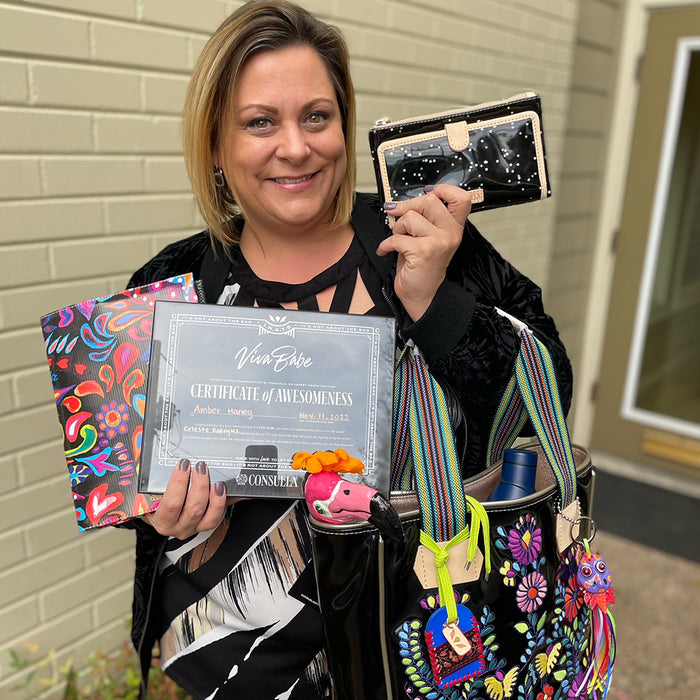 Talk about using your gifts for good... Amber is our inspiration today!! Give a whoop and holler for our newest Viva Babe!

As the senior paralegal for the Haney Law firm, Amber has spent 20 years upholding the family legacy that started with her mom. Her nominator Celeste says, "I couldn't think of a better person that embodies the spirit of selflessness and giving. She is a paralegal that makes things better for everyone she encounters." 

Amber has used her talent and knowledge to help clients who otherwise could not afford her services. She is heavily involved in organizations that ensure people receive equal opportunity to justice and legal services pro-bono. 

She serves on the board of directors for Volunteer Legal Services of Central Texas and is the Pro Bono Committee Chair for the Capital Area Paralegal Association (CAPA).
Amber says her mantra is "just keep going"