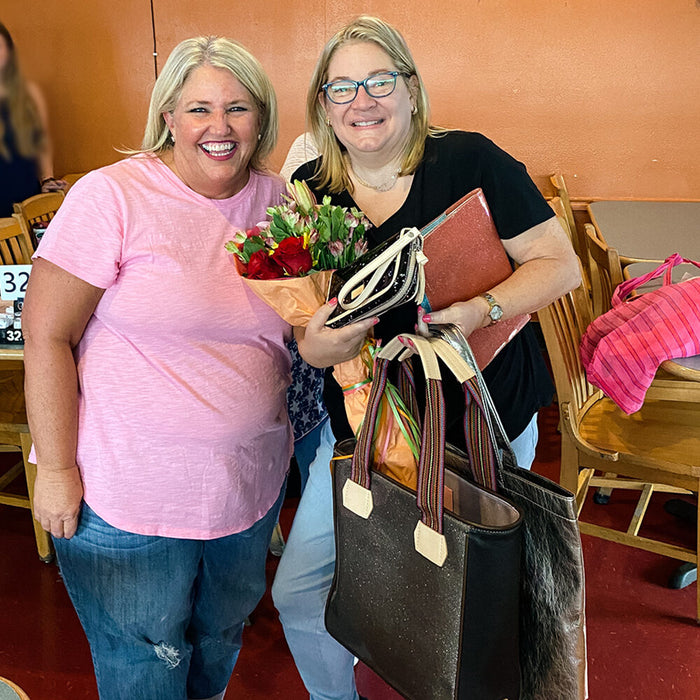 UNLESS SOMEONE LIKE YOU CARES A WHOLE AWFUL LOT. NOTHING IS GOING TO GET BETTER. IT'S NOT -DR. SUESS
When happy hour with the girls morphs into a Consuelabration for Viva Babe Amanda, it is a ridiculously awesome day!
Amanda is the Chief Program Officer for the Center for Child Protection in Austin, Texas; She was nominated by Viva Babe Amy. Amy says, "She has been employed by the Center since 1996 - 26 years. She has been a member of the Travis County Child Protection Team, a collaborative, multi-disciplinary approach to investigating and prosecuting child abuse and neglect cases since its inception in 1991. The Child Protection Team includes law enforcement, caseworkers, prosecutors, medical professionals, and advocates; all mandated responders in child abuse and neglect investigations."
"Amanda speaks nationally on topics that include child abuse and multi-disciplinary teams, using facility dogs in court, and developing effective services in the children's advocacy center environment," Amy says. "Amanda maintains public access certification for facility and assistance dogs and is a handler for the Center's facility dog, Mickler. She has served on multiple committees and co-chaired the Victim Services Task Force, and served as Advisory Committee Chair for the Children's Task Force of Central Texas.
Amanda's steadfast dedication to improving the lives of children is unyielding. "Amanda is constantly trying to make life better for every child in the system," Amy says. "Her knowledge far passes many who are in the field because she has lived and breathed it for so many years."
Amanda shares her inspirational quote, "Unless someone like you cares a whole awful lot. Nothing is going to get better. It's not." -Dr. Suess