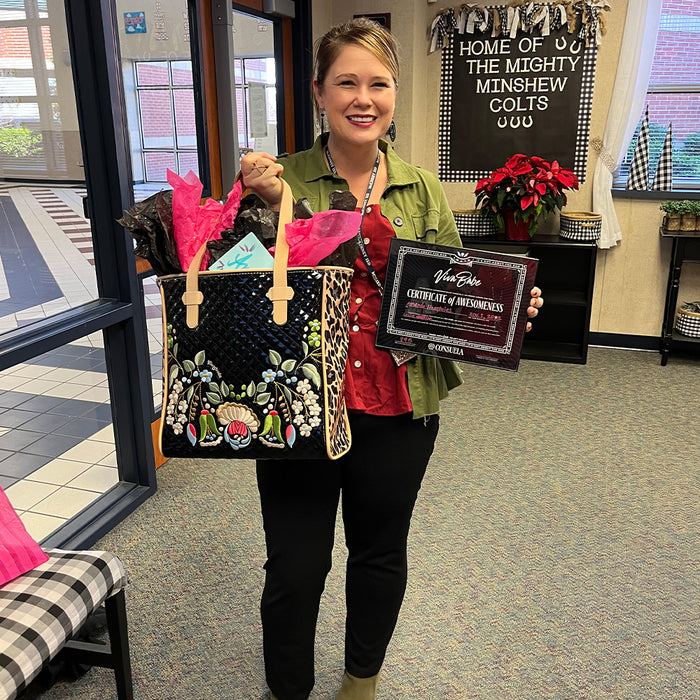 Never give up - In the short time that you are here, make the biggest difference you can
We are so grateful and excited to welcome Amanda as our latest Viva Babe! 
Her absolutely sweet nominator describes her best. Here is what she shared:
Amanda is an amazing special needs teacher. She has so much compassion for her job and gives all the students so much love. She ensures the parents stay informed of what is going on at school and how their students are doing daily. That is important when your child is non-verbal and can't share any of that with you. Daily, she uploads photos to an app of each student and does the same during special events. She shares an abundance with parents because parents love nothing more than receiving photos of their kids when away at school or events.
Amanda has a lot of special needs experience, not only as a teacher but also because she has a special needs brother over whom she has guardianship and is the primary caregiver. At times, she lets my son FaceTime with her brother, and they both love it very much. In addition to caring for her brother, she is married and takes great care of her husband and four elementary-aged children. She goes above and beyond never to miss her students' after-school activities and lets each student know how special they are. I do not know how she does all she does with teaching and her busy family of seven. And she does it all with grace, a precious smile, and contagious joy. 
Amanda - We are so honored to celebrate you and hope we were able to bring much-deserved recognition your way. You are an inspiring example of love. We at Consuela truly appreciate all you do for your students and their families. 
You are a Ridiculously Awesome shining star on earth!
Amanda's mantra:  
"Never give up - In the short time that you are here, make the biggest difference you can."