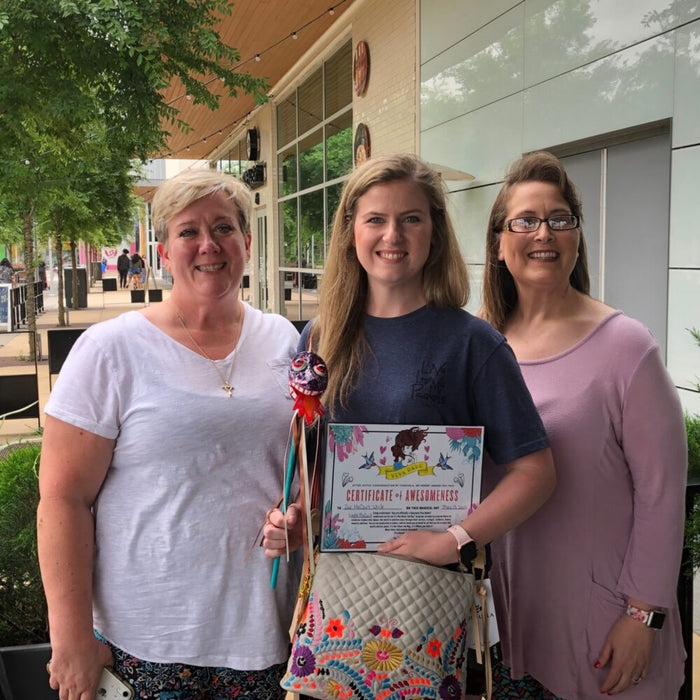 SHE INSPIRES ME AND SO MANY TO LOOK AT THE BRIGHT SIDE OF LIFE.
Zoe was born with a congenital heart defect and has undergone two open-heart surgeries and three heart cath surgeries in her young 27 years, with her latest surgery only six months ago. Her mom and nominator says she's a "miracle to this world. " Every first for her is so precious, but she doesn't question 'why me', rather she uses her heart condition as a platform to help others. According to her mom, Zoe wears her scar on her chest as "a badge of honor, comforting and consoling anyone she can who has a child or an acquaintance with a heart condition."
⁠
Zoe is selfless and is pursuing her dreams to give back and assist others. As a Milk Bank Technician at Texas Children's Hospital in Houston, Zoe has come full circle, working in the very hospital that she spent so much time in as a patient, walking the halls with many of the same doctors who helped her. Additionally, she recently earned her Bachelor's degree in Nutrition and is on her way to achieving her current goal, a double Masters in Healthcare Administration and Business Administration‼️ She will be the first in her family to earn a Master's. And, she's newly married!

⁠ "She inspires me and so many to look at the bright side of life," says Zoe's mom. Step aside darkness – make way for the light and love that is Viva Babe Zoe!