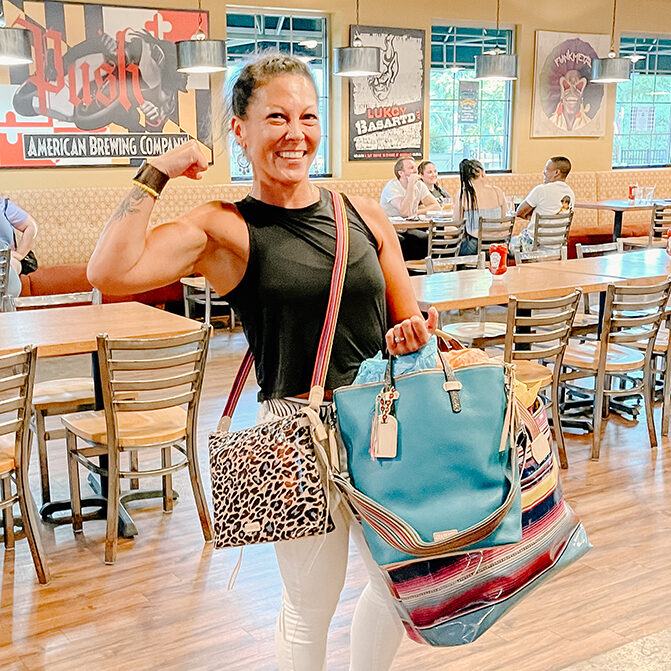 SHE DIDN'T REALIZE HOW HER LIFE WOULD CHANGE, HOW SHE WOULD CHANGE, AND HOW SHE WOULD CHANGE AND INSPIRE SO MANY.
Trish is a personal trainer in Odenton, Maryland. She lifts others from an authentic and vulnerable standpoint, sharing her truths without sugarcoating her fitness journey, and motivating her tribe to keep going! She had a life-changing moment that catapulted her into fitness and her new journey over 11 years ago. From Trish's website, "I remember waking up one Sunday morning, totally fed-up w/ myself ...done. I got on the scale, and I was the heaviest I'd ever been. THAT WAS MY DEFINING MOMENT. GAME ON. That fire in my belly returned!! I began educating myself on how to become healthy - what I needed to eat, portion size, exercise, all the vital things for a healthy lifestyle. I joined a gym."

"She decided then and there to get her life back," her brother/nominator Lee says. "She didn't realize how her life would change, how she would change, and how she would change and INSPIRE so many."

Bam! Gym Gurl training was born. Here, Trish offers training, advice, and shares relatable struggles, yet motivating others to harness their power and get moving.

Trish, thank you for showing up to spark the fire in our bellies and being totally transparent and authentic about the struggles, and always finding a way to see the light.